Two couples, two kitchen knives and two deaths in a day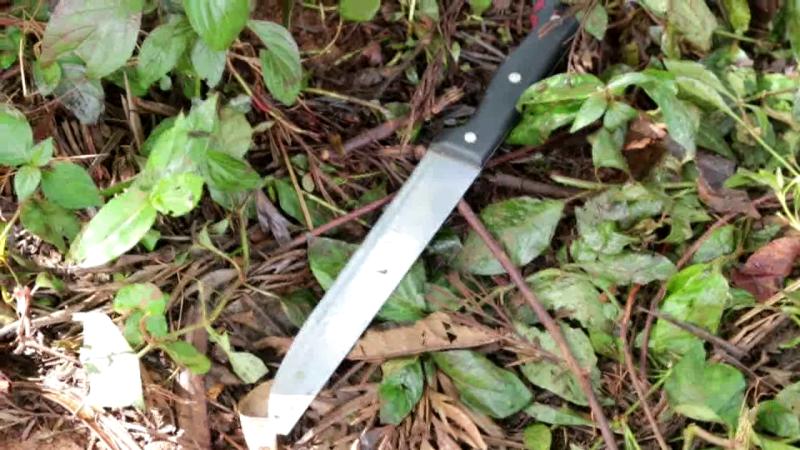 Police in Kirinyaga County have arrested a 19-year-old woman for allegedly stabbing to death her boyfriend at Ciagini village in Mwea-West Sub-County.
Ciagini location chief Justus Wanjohi said the incident occurred early Sunday morning when petrol station attendant Eric Gitonga, 25, went to visit his estranged lover at her grandmother's home.
A quarrel ensued when the suspect accused Gitonga of having another affair and still wanting to carry on with their relationship.
The administrator said this prompted the Gitonga to start a fight and the accused rushed for a kitchen knife to scare him in vain, prompting her to stab him.
"She killed her boyfriend in the house she shares with her grandmother," the chief said.
Elsewhere at Karikoi-ini village in the same sub-county, a 30-year-old casual labourer was arrested for killing his 28-year-old wife after a domestic quarrel.
He suspected that the wife Esther Wanjiku was having extra-marital affair and stabbed her with a kitchen knife, killing her on the spot.
Wanjiku screams rushed to the home, found her writhing in pain but she succumbed as they were trying to make arrangements to take her to the hospital.
Kirinyaga county police commander Leah Kithei while decrying increased fatal domestic violence in our area, said police were conducting investigations to establish the real causes and motives of the murders.
"I want to advise that killing cannot solve a problem. It only causes more pain to the one who committed the offence," she added.
Kirinyaga Anglican bishop Joseph Kibucwa condemned domestic violence against men, adding that there is a need for couples to live in peace and harmony.
"I call upon couples to live in harmony to tolerate one another, the killings being witnessed in this area are just alarming and should be condemned," said Bishop Kibucwa.
Professor Grace Ngare a sociologist and counsellor who is a lecturer at Kenyatta University urged husbands and wives to sit down and talk on issues affecting them.
Wawira and Anthony are locked up at Kiamaciri Police Station while the bodies were taken to Kerugoya County Hospital Mortuary.