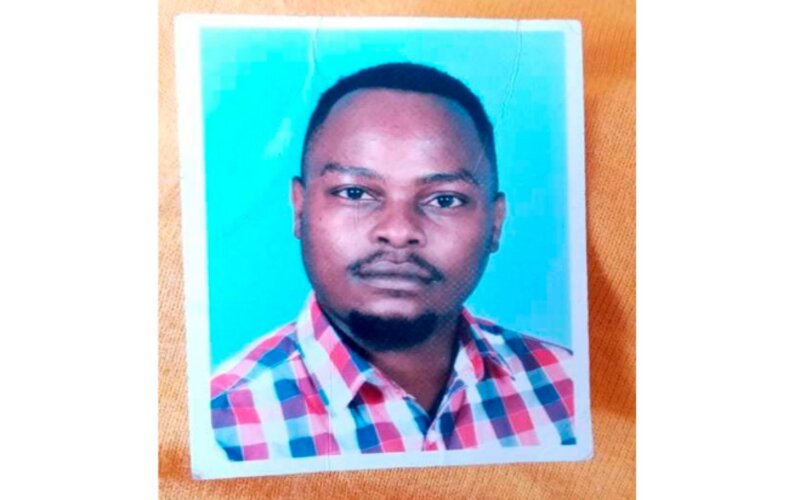 Benjamin Imbai, one of the four men who went missing in Kitengela on April 19, was strangled and suffocated, a postmortem has revealed.
The autopsy was conducted at the General Kago Funeral Home in Thika, Kiambu County on Wednesday, May 5.
The report seen by The Standard indicates Imbai, 30, had several bruises on his body, suggesting he struggled to free himself from his abductors' grip. He was, however, unsuccessful.
There were marks on Imbai's neck and hands, the autopsy showed.
The examination further suggested Imbai was tied, pinned to the ground and, thereafter, suffocated to death.
"The autopsy shows the deceased suffered muscle and oesophagus injuries. It also indicates the deceased was subjected to contusions of the major neck blood vessels as a result of strangulation," said the report.
The outcome further revealed Imbai's digestive system was bruised, particularly in his throat and the posterior part of his tongue.
"This implies that during the struggle, he was hit around the mouth."
The report also indicated Imbai's eyes were affected, as blood traces were found in both sight organs.
The 30-year-old was booked at General Kago Funeral Home on April 20 at 10:37pm, exactly a day after he was reported missing.
The body had been taken to the facility by police officers from Kiamwangi station in Gatundu North.
A plumber, who was repairing pipes in Kieni Forest, is said to have stumbled upon the body and alerted police.
Officers from Kiamwangi said they found Imbai's body with no shoes or shirt on.
"He was only in his pair of trousers," said a junior cop.
Imbai vanished from Enkare Nightclub in Kitengela on April 19 alongside three of his friends.
Another member of the four, Elijah Obuong, was on April 20 also found dead and dumped in a river in Mathioya, Murang'a County.
A postmortem conducted on Obuong indicated he died of blunt force trauma.
The other two of the quartet, Brian Oduor and Jack Anyango Ochieng, are yet to be found.