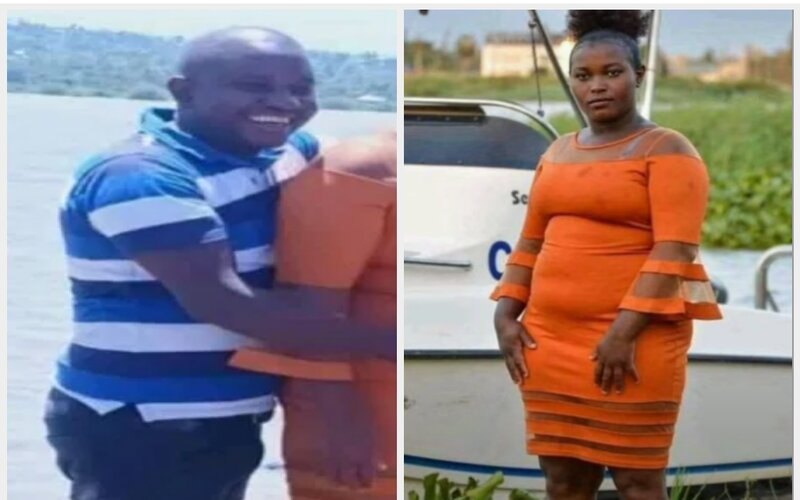 Evans Karani, the 38-year-old man from Githurai Kimbo accused of killing his lover last Wednesday, had attempted suicide on three separate occasions after the chilling incident, The Standard has learnt.
The Directorate of Criminal Investigations (DCI) Officer investigating Catherine Nyokabi's murder, Richard Mwaura, told The Standard that Karani confessed to unsuccessfully attempting to take his own life after he had allegedly killed the 25-year-old woman.
He first attempted suicide by wrapping a piece of clothe around his neck, which he tied to the roof so as to suspend from it. However, he abandoned that method for another, which he termed as a quicker way to die, authorities said.
On the second attempt, Karani jumped in front of an approaching vehicle on Thika Superhighway, but due to traffic build up, he did not sustain serious injuries as the vehicle was moving at a relatively low speed.
His third stab at death occurred recently, when he attempted to drown in a Kiambu dam.
"He said his swimming skills prevented him from drowning," said Juja-based DCIO, Mwaura.
To prove his claims, Karani allegedly displayed marks on his neck inflicted during his first attempt at suicide.
The suspect, a sand broker in Ndarugo, Kiambu County, is said to have confessed to killing Nyokabi after she allegedly entered into a relationship with another man.
"He said he had dated Nyokabi, a mother of one, for two years, but of late she had developed interest in another man," said the investigator.
According to the informant, Karani had asked Nyokabi to delete pictures of her alleged new lover, but she refused, leading to the fatal attack on April 14.
Two days later, April 16, Nyokabi's body was found abandoned in Karani's car in Juja, Kiambu County. Preliminary investigations indicated the vicenarian had been tortured and, thereafter, killed.
Karani was allegedly transporting her body for discard when his vehicle, Nissan Wingroad, got stuck in mud in Witeithie, prompting him to flee.
He would, later, be arrested at his rented house in Githurai Kimbo, police said.
Police recovered empty beer bottles and knives in his car.
The suspect has since been arraigned, and is in custody for two weeks after police requested for more time to complete investigations.
This comes even as Karani reportedly said the court should not waste time, and move ahead to jail him for the offence.
He is expected back at the Thika Law Courts on May 3, when he will take plea for murder.