Driver dies in speeding muguka Probox accident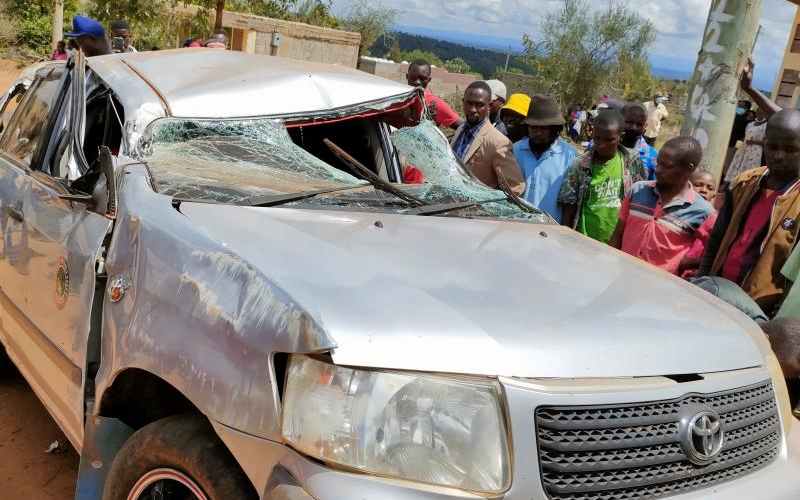 A driver died when his motor vehicle hit a power post and rolled several times on his way to Nairobi from Mbeere South.
The deceased is said to have lost his life due to overspeeding a Probox vehicle that was transporting 'muguka'.
Two people escaped unhurt in the Probox that was transporting the product from Kiritiri Market in Mbeere South to Nairobi.
Lucy Muthoni, an eyewitness, explained that she heard a loud bang and saw the Probox had hit a power post and the driver had been thrown about three meters away from the overturned car.
"The overspeeding is not good and my fellow women and children are the most affected when men who are mostly breadwinners die. Kindly let them reduce the speed," Muthoni said
Gregory Mutiso, Mbeere South Sub-county police commander said the police would crack the whip on anyone found exceeding the required speed limit and contravening the traffic rules.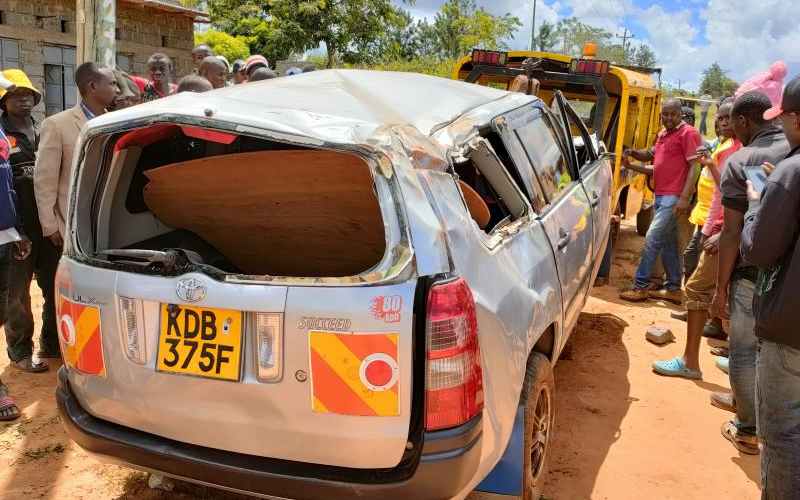 "A Motorvehicle, Toyota Probox hit a power post and the driver who was thrown out of the speeding vehicle died on the spot while two other people were unhurt. We have tried to engage and advise them to follow traffic rules, unfortunately, they keep on breaking the law but we will continue with our crackdown and anyone contravening the rules will face the law," Mutiso said
Jervasius NyombaKothe the Chairman of Mberembu Miraa Farmers' Cooperative Society said that overspeeding had cost them innocent lives.
"Most traders and transporters are people who are educated but have ventured into Muguka business as there are no jobs, unfortunately, we keep losing them. I appeal to them to follow the guidelines from our several meetings with NTSA," said Nyombakothe
He noted that the car that was involved in the accident belonged to a Sacco in Embu town.
Nyombakothe warned that the union will expel members contravening set guidelines on speeds and will not be able to operate without stickers.
"At the same time, I appeal to our members to start purchasing Muguka early to stop unnecessary speeding on the road. You cannot buy at nine and expect to be in Nairobi to meet your customers at 10," noted Nyombakothe.
He appealed to the enforcement agencies at the National and County governments to strictly enforce compliance with all existing laws in the trade.