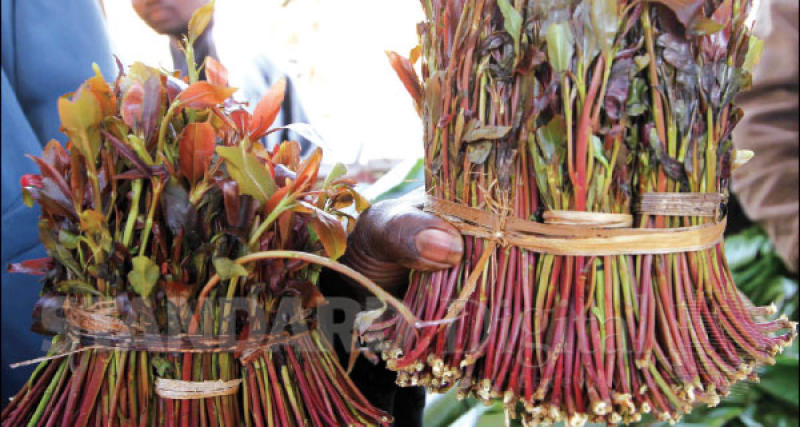 Miraa farmers and traders have urged the Government to fast-track negotiations with Somalia on the resumption of exports to mitigate an economic crisis in miraa-growing zones.
Nyambene Miraa Farmers and Traders Association chairman Kimathi Munjuri said Somalia was the biggest miraa market, importing an average 50 tons daily with a farm gate value of about Sh16 million.
"About Sh5 billion that would have been paid for miraa has been lost in the past 10 months. The returns used to be shared among traders in Somalia, exporters in Nairobi, transporters in Nairobi and Meru, traders in Meru who buy from farmers, and the farmers themselves. We are appealing to President Uhuru Kenyatta to help us out on this issue," said Mr Munjuri.
East African Legislative Assembly MP Mpuru Aburi yesterday said his crop was being used to make animal feed. "I was selling miraa worth Sh410,000 monthly to Somalia. We have nowhere to take it because the local market is saturated."
Read More
Former Ntunene MCA Maoka Ngore said he used to earn between Sh80,000 to Sh150,000 monthly from his crop. "I used to sell my harvest to Somali traders but I now barely get Sh10,000. We have been hit hard. Businesses in miraa zones have closed and parents do not have school fees. We appeal for a speedy resolution to the diplomatic issue with Somalia."