Locals get boreholes and solar pumps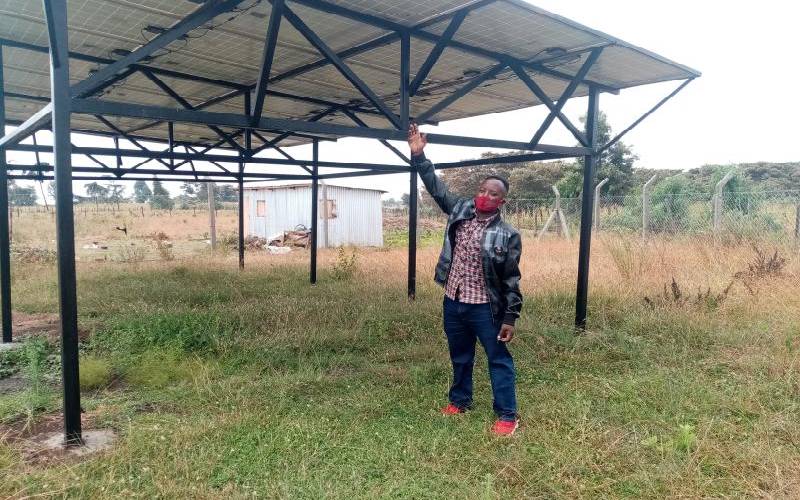 Residents of Birichia village in Kieni constituency can now rest easy after the Nyeri County government quenched their thirst for water.
The locals, who had been using donkeys to transport the precious commodity from seasonal rivers, can now access it from the comfort of their homes for domestic use and irrigation in their farms.
For years, residents had been unsuccessfully lobbying local leaders to construct boreholes to ease their suffering.
But thanks to the county government, through the Birichia Water Project, the locals now have a steady supply, courtesy of solar powered boreholes. Birichia Water Project chairman Charles Wangome said the cost of drilling a borehole had been beyond locals' means at an estimated cost more than Sh1 million.
"Boreholes were the only solution to the water crisis, but locals could not afford them," he noted.
Birichia is among 46 communities expected to benefit from boreholes drilled by the county government and stakeholders in Nyeri County.
Out of the 46 bore holes, 29 have been funded fully by the Nyeri County Government, while 17 have been done in partnership with International Fund for Agricul­tural Development and Tana Water Works Development Agency.
Out the 46 boreholes, 42 are in Kieni East and Kieni West sub-counties while four are in Mathira East sub-county.
County Water and Natural Resources executive Frederick Kinyua said the boreholes have a capacity of pro­ducing more than 400,000 litres per hour.
"Kanyiriri borehole in Kieni West pumps 80,000 litres per hour and Kienjero borehole in Mugunda ward does 41,400," Kinyua explained.
For the residents, the project has opened up a business opportunity to set up a tree and seed nursery which will provide seedlings at a subsidised price.