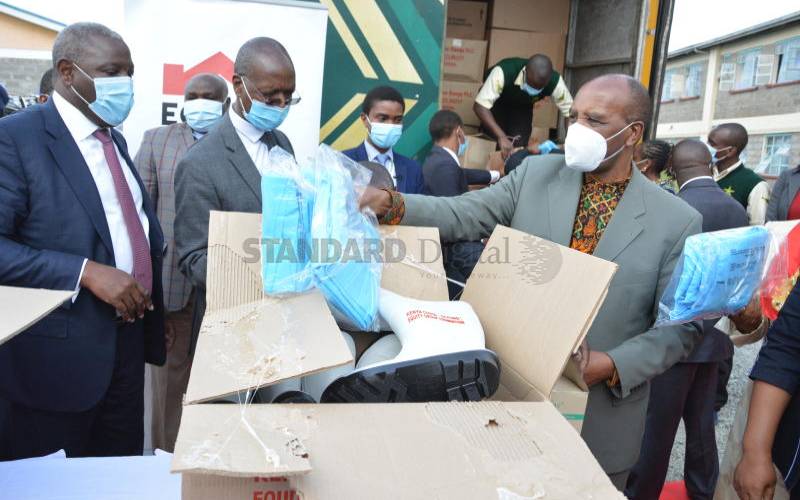 Nyandarua County government has reversed a decision to turn a maternity wing in Engineer Sub-county hospital into a Covid-19 isolation ward.
Senior county officers moved in to stem rising tension and anger among Kinangop residents following the decision that caught many by surprise.
Earlier, the management of the facility had closed down the maternity wing and directed patients to seek services from Naivasha Sub-county hospital.
According to the CEC for Health, Dr John Mungai, the county reversed the decision and converted a different ward into an isolation unit.
Dr Mungai spoke in Kinangop Constituency where he had gone to address a crisis resulting from turning the maternity ward into an isolation facility.
Read More
According to him, the decision was reversed after an outcry from members of the public, who had been forced to seek maternity services in Naivasha.
"There was communication breakdown over this matter and it has been resolved and the maternity wing is now fully operational," he said.
Mungai defended the county over accusations that there was an acute shortage of Personal Protective Equipment (PPEs) in public hospitals.
"The county has invested heavily in health workers during this period and we have enough PPEs in all the health facilities," he said.
He at the same time expressed concern over the sharp rise in the number of Covid-19 cases in the county, terming the daily figures worrying. The cases in the county now stand at 40.