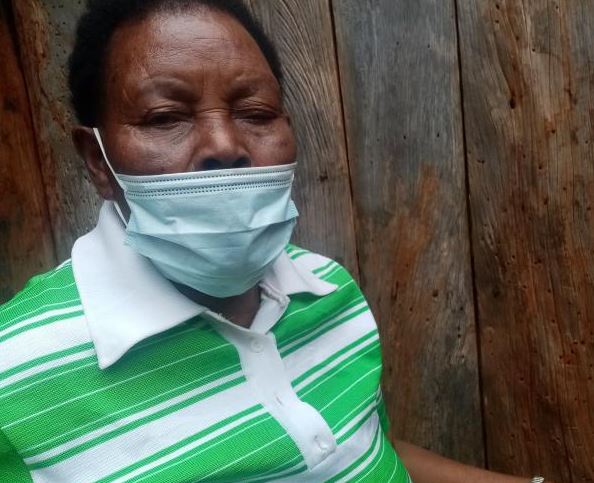 Mary Wanja (pictured) is a worried woman as she prepares for her weekly visit to a clinic near her Kiawara home in Nyeri County.
This is after getting an SMS that she will no longer access free medical care under the Universal Health Coverage (UHC) programme. Instead, she has been urged to update her National Hospital Insurance Fund (NHIF) contributions.
"I have diabetes and hypertension, and in the last few months my eyesight has deteriorated to the point I rely on my neighbour to read for me any written materials," she said.
Her condition requires constant monitoring and frequent visits to the doctor. Under UHC she was eligible for free consultation and medicines.
Read More
"I do not know what I will do now that UHC is over. I was not on NHIF and I cannot afford to pay for any of the treatments and medicines. I hope they reconsider their decision," Wanja said.
She is among over 700,000 residents who will now have to pay for access to medical services after the termination of the UHC project in March.
Health Services Director Nelson Muriu said Nyeri was picked to join the pilot programme due to its perceived high burden of non-communicable diseases.
"The UHC registration exercise targeted to register 830,296 residents spread across 232,678 households. We managed to register 716,947 residents in 349,901 households and issued 247,441 UHC cards," said Dr Muriu.
He regretted that one of the unintended consequences of the UHC was that some registered members stopped paying their NHIF premiums and ended up paying out of pocket when they had to seek health services in private facilities or hospitals out of the county.
Kenya Medical Practitioners, Pharmacists and Dentists Union Central Region branch secretary Goody Gor said if the UHC programme had been properly managed, it would have revolutionised health care in the country because it made health services affordable and accessible to all residents regardless of their economic background.
"Unfortunately, the services offered did not match the resources allocated to the programme. And while patient numbers went up, there was a shortage of personnel, drugs and even lab reagents," said Dr Gor.
She added that the programme had given false hope to patients with chronic non-communicable diseases.