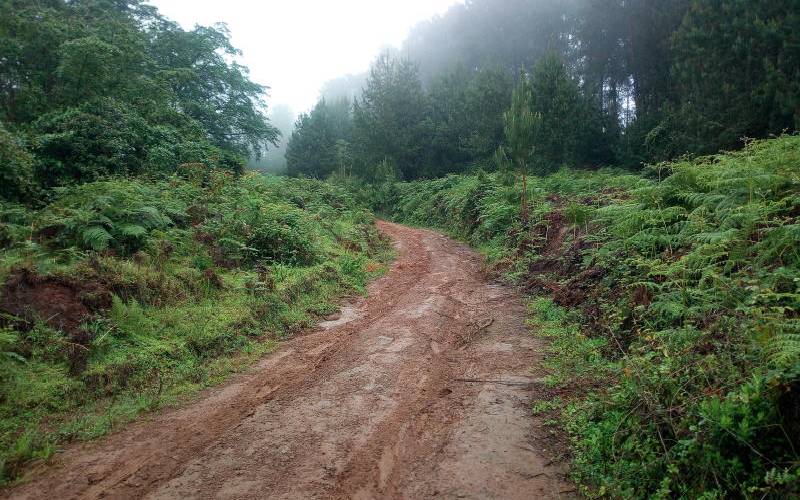 A private developer who was evicted and barred from putting up structures at a piece of land in Aberdare forest has once again fenced off the land, causing protests from residents.
The developer fenced off 100 acres barely a week after Kenya Forest Service officers demolished the fence. This is despite the orders by Nyandarua Chief Forest Conservator, Stephen Karega, for the developer not to encroach on the forest land.
Lake Ol Bollosat Community Conservation Group (Locog) Chairman, Wachira Njiri, said the developer has gone against the orders to fence off the land.
He said the person had even gone ahead and put up some structures on the land besides cutting down some trees.
"This is impunity of the highest order that we have witnessed in this county. There is no way a single person can grab 100 acres of forest land, which is the source of water to Lake Ol Bollosat," he said.
He urged the government to intervene and evict the person, who is said to be a senior government official.
Contacted, Karega said individuals who have allegedly grabbed forest land within Murai and Kirima areas in the Aberdares have 14 days to vacate or face forceful eviction and subsequent prosecution for encroachment of forest land.
"We have given them two weeks to vacate or we forcefully evict them," he said.
He said over 200 acres had been encroached in the last six months.
The Director for Greens of Africa Foundation, Jeddidah Wanyeki, warned against the vice and how it affects the ecosystem.
Nyandarua County administration has expressed its commitment to partner with other conservation groups to protect endangered forests.
Chief officer in charge of Tourism and Wildlife, Mary Waithera, said the county administration was firm on conservation efforts.