Big-hearted landlord who has become his tenants' keeper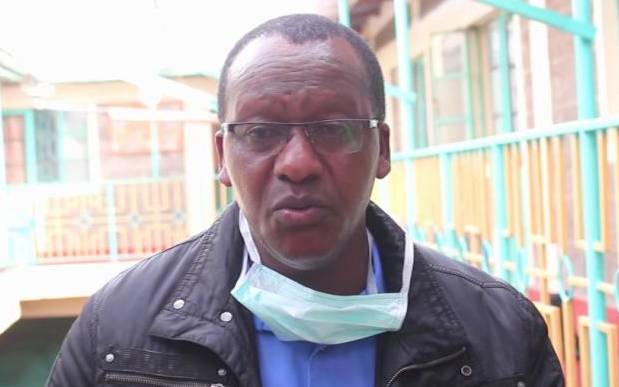 It is not often that tenants sing the praise of landlords, with both parties keen to mind their own business as long as rent is paid and basic amenities provided.
But the Covid-19 pandemic has put this relationship under great stress, what with many tenants unable to pay rent after losing jobs or seeing their businesses collapse.
The spotlight has shifted to landlords who are caught between a rock and a hard place in light of the widespread economic distress.
Some have opted for diplomacy where they forfeit rent or reach a payment agreement with their tenants, while others have locked houses, removed tin-sheet roofs or even welded doors shut.
In Nyandarua County, one landlord has become his tenants' keeper, opting to forfeit Sh228,000 so that his lessees don't have to worry about shelter during these tough times.
For the past four months, Daniel Munene has waived rent ranging from Sh2,000 to Sh5,000 – depending on the size of the house – for 15 of his tenants.
Last Wednesday, Munene who works at the North Kinangop Mission Hospital as a rehabilitation therapist, announced a one-month extension of the rent waiver.
He also surprised his tenants last month during a visit to his property at Ndunyu Njeru trading centre in North Kinangop where he distributed foodstuff to all the families.
"I know that they are going through hard times and since God has blessed me with rental houses, it is good that I also extend His mercy to them," said Munene.
He added: "At least they can provide for their families with the money they have saved. This should provide some comfort in these trying times."
One of the tenants, Jane Muthoni, was all praises for him. "This is a God-sent landlord. I could not raise the Sh5,000 for rent. We will now be able to feed and clothe our children during these hard times."
Generous man
Benson Githaiga, a tenant who runs a shop at the trading centre, described Munene as a humble and generous man who never knocked on their doors to demand rent.
"Sometimes business goes down and rent is late. All we have to do is alert him. Right now there is no business and with the children at home, I would have gone to the village because we are spending all the little that I make," he said.
Martha Muthoni said she had been a tenant for six years. "I sell cabbages for a living. I have three children who I have to feed before I can even think of paying rent. Munene is like a father because he even gives us food."
When The Standard caught up with him at the hospital, Munene was initially reluctant to talk about himself, but he finally agreed to an interview.
He said he was born in 1967 to a family of squatters in Dundori Forest. Life was rough growing up, and they were later kicked out of the settlement in 1988.
"I was brought up by parents from a very humble background. I know what it means to sleep without food. I have also been a tenant and many times, my landlord locked my house. That is why I cannot allow them to undergo the same suffering that I went through."
Munene, who said he has three grown children, recalled the times he would be chased from school due to lack of fees.
"I made a choice to work hard in school and become a doctor so that I could help the needy. I believe that this is the time God wants me to do that."
Munene attended Kinare Primary School and later joined Rongai Boys before proceeding to Murang'a High for his A-level education.
He said he joined the Kenya Medical Training College-Kenyatta in Nairobi before working briefly at Gatundu Hospital.
He flew to the US for further studies at Western Kentucky University where he pursued physical medicine and rehabilitation.
During the interview it also emerged that Munene has been behind an initiative to rehabilitate drug addicts in the community.
He also donated 20 dairy cows to orphans in Ndunyu Njeru under a county programme to provide them with family-based care.