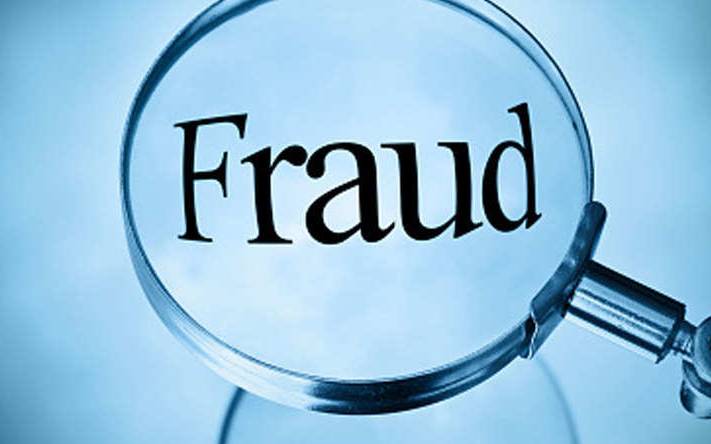 An organisation that defrauded Kenyans millions of shillings twice, has now re-emerged in Central Kenya using the evangelical churches network to recruit members with promises of quick jobs, cheap loans and funding of projects as a bait. The group is so daring that it is cheating congregation that it has been "allowed" by the Central Bank of Kenya to recruit up to one million Kenyans who will benefit from cheaper loans. This is a major lie because the role of the Central Bank of Kenya is not to "allow" such activities but to manage the money supply and interest rates in order to promote financial stability through regulation, supervision and licensing of financial institutions under its mandate. To cover its tracks and take advantage of the gullible, the group has registered as an investment company and as a society, certificates that it is using to show it is "registered" and "recognised" by the government, a scheme to win confidence from its targeted prey. It has also registered a housing company and intends to register a housing company and intends to register a Sacco. Recently, the organisation known as the East Africa Sub-Saharan Safe Promotion Foundation-International (SSASPF), held a forum of its clusters from Embu County at Gospel Outreach Church Embu Blue Valley Estate where over a thousand people turned up hoping they would be given the cheaper loans. Rev Philip Kite, the organisation's, deputy secretary claimed the Central Bank of Kenya gave them a limit to register one million Kenyans and issue them with loans to carry out various projects.
SEE ALSO: Kanu officials root for senator Gideon presidency in 2022
"Our objective is to help alleviate poverty in every village in all the 47 counties. We plan to issue loans for various projects and assist Kenyans to acquire affordable housing. We also have a Sacco which has several employees," he said. The loans the organisation promises to offer are shrouded in doubts with Rev Kite saying members will not require any security. "The cluster is the security," he pointed out.
Past fraud
It is not the first time that this same group is defrauding Kenyans. It did so in 2015, went underground for a few months, then reemerged in 2016 where it defrauded thousands of job seekers, causing a national outcry. In March 2016, the group held a meeting at Garden Estate Plot 58 in Nairobi, where it is still based, attracting more than 5,000 job seekers. In August of 2015, more than 20,000 job seekers attended its recruitment drive in Kasarani Stadium, where it collected millions of shillings in registration fees. Then, the government moved in following complaints and arrested some of its officials for questioning, warning Kenyans to be wary of the organisation. In the two incidents, most of those who were defrauded were university graduates. It appears now it is expanding its target to the general public.
The reemergence
During the Embu meeting, each member was paying Sh120 as registration fee. Officials told the recruits that more than 250,000 Kenyans have already paid the non-refundable registration fee via a Paybill number and they are being vetted in readiness to issue the loans. The directors said the organisation is now properly registered, hence Kenyans should trust it, admitting that the previous organistaion by the same name defrauded Kenyans. However, even those who have registered harbour fears whether they will benefit or will end losing their money. They want the relevant government agencies to closely monitor the activities of the organisation. The SSASPF even produced documents showing it was registered by the registrar of societies in February 2017. We could not independently verify their authenticity by the time of going to press. But even if the documents are authentic, the group has a history of frauding the public in a similar method as it is doing now. Kite was accompanied three other directors who included Francis Kimotho, Joseph Mwenda, and Mr Elijah. They four took their time to convince the members that they are dealing with a credible organisation even alluding to religion. "The first SSASPF was not well funded and even engaged in supremacy battles and it fell. Some of the former directors have been fighting us. However, that is behind us and we are a new and out to help people," said Kite. He implored on clusters of members that the organisation is led by servants of God adding that nothing can be attained with God's plans. "God is using his servants who are here before you. SSASPF is valid and if it wasn't so, God would have told his servants who are here before you," he said. Elijah said he had volunteered his car, time and money toward realising the objectives of the organisation. He told the members to be ready to give what God has given them to SSASPF to help others, adding that he was confident they would succeed this time. A section of Embu residents led by Wawira Njue called on the government to inform the public if the organisation is properly registered and if its objectives genuine or Kenyans might end up losing their money. Some of the people who attended the Embu town meeting told the press that they had expected to receive the loans during the forums, but that did not happen. "People want loans to fund various income-generating projects. However, it is hard to qualify for loans in commercial banks unless for those in formal employment. Many people thus fall prey to organisations that promise them loans only to end up losing their money. The government should tell us if SSASPF is genuine or not," said John Ndwiga, a resident.