Nduati, the singing cop, dances to new tunes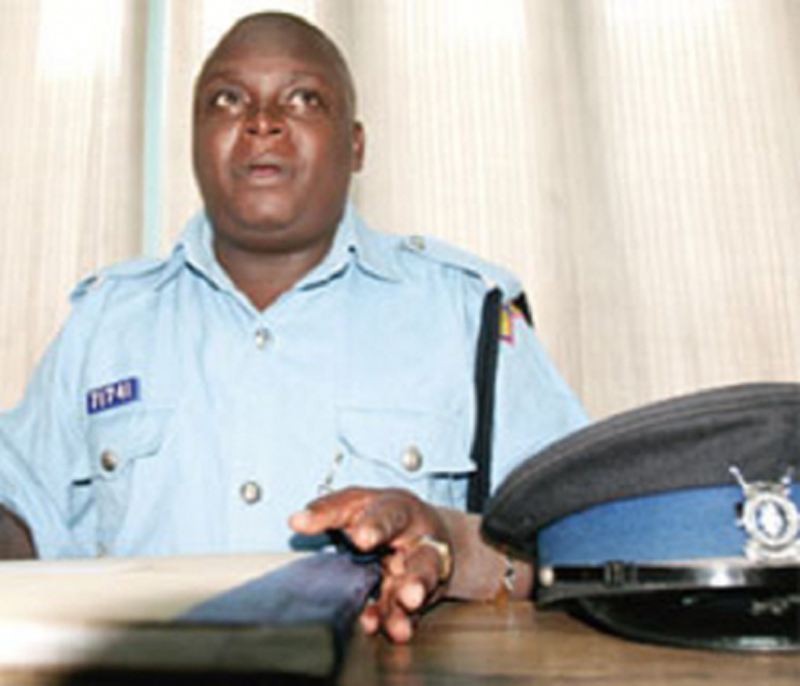 A story is told of a musician who camped at a radio station for days waiting for his CD to be played. Not willing to give up despite the hurdles he faced, the moment his CD was accepted and played on air, it became an instant hit.
It is no different from the story of singing cop Isaac Kibugi Nduati, popularly known as Kaka Man Nduati, who has managed to shed the stereotype mean look many Kenyans have of police officers as abrasive, humorless and bribe-seeking characters to be become a top entertainer.
Currently a force to reckon with in the Kikuyu entertainment circuits for more than two decades, Nduati has been hustling between tough police assignments and producing music for his growing fan base.
Even after escaping death by a whisker in 2008, he did not give up. Nduati stayed in Nairobi's Coptic Hospital for one and-a-half months with a broken femur after a road accident in the city.
"Although the doctors advised me to take six months bed rest, I took the time to write and compose music," he recalls. The songs are now popular and have attracted interest from even Kenyans in the Diaspora, something he describes as a boon for his singing career.
To prove his intent the musician who is at ease juggling his twin loves of law enforcement and music released some of his latest albums among them Clearing and Forwarding Wendo wa Teargas and Ni Mugucia Kaka Man Nduati increasing the number of his albums to 16.
"For me music has always been a long journey and hence the need to take time and come up with something good and acceptable that people will listen to – as opposed to doing things in a huff ," he says adding that he has more surprises in store for his fans.
"The fact that I have infused various styles in my songs including Bongo Flava and Kapungala makes them unique and a must-listen to people of all generations and ethnic backgrounds," he says.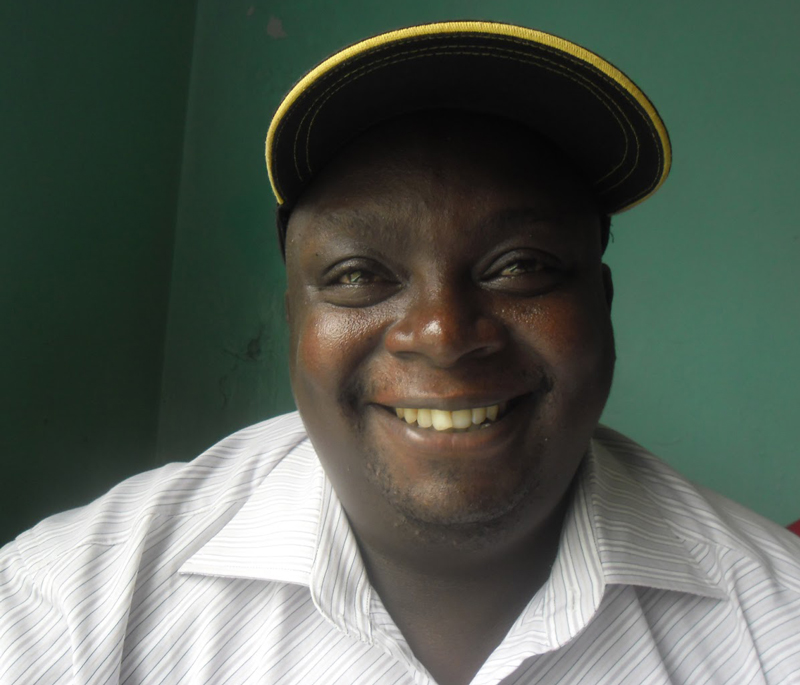 Based in Nairobi, Nduati has successfully emerged as one of the popular entertainers in Central and Eastern regions.
His songs include Kikombe Hatutaki, Nimeshinda Shida, Mungu wa Polisi and Witekere Daddy have become a favourites among local fans besides receiving immense airplay particularly in vernacular FM stations.
He says Kikombe Hatutaki is an anti-corruption song warning police offi cers against accepting bribes, a practice that has seen police force ranked the most corrupt institution in the country.
He urges them to be contented with their meagre salaries. The song also educates Kenyans on consequences of bribery besides warning them to discard giving kitu kidogo to civil servants.
Mungu wa Polisi is a cry to God to help police officers who most often work for long and odd hours under difficult conditions.
Nimeshinda Shida is a thanksgiving song where he praises God for rescuing him from the cruel hand of death, while Witekere Daddy is a tribute to his father Samwel Nduati.
With six albums under his cap namely Ngai Teithagia Thigari (God Help Police Force), Kibaki Tena, Susana Kurungara, Kiwendo Kia Nguvu and Massage ya Kiroho, he has performed many times during special Central and Eastern provinces theme nights dubbed United Artistes Night alongside other renowned artistes from the two regions.
The musician also reveals that he has many fans abroad who have been requesting for his music forcing him to produce more.
"I am honoured to have received immense support from my local fans including fellow policemen and in particular my bosses who have made everything work out well," he says.
Nduati says he was inspired by Kikuyu Benga musicians John De Mathew and Kamande Wa Kioi whom he describes as serious musicians who know what good music entails.
Besides singing, Nduati is also a producer.
He has recorded a number of artistes in his studio situated in Kudarira Building on Nairobi's River Road. "I recorded an entire album for renowned Kikuyu musician Dr Michuki (brother to the late Queen Jane) called Nikurira Ndirarira Ciku.
But how does he manage to balance music and work?
"Although sometimes it can be taxing depending on the nature of the day's work, I have learnt to enjoy every moment of it," says the musician who has also served in the Kenyan Police Band for a year.
However, life for him has not been without challenges.
"During the initial stages of my career, I was forced to take a loan from the police Sacco in order to record my ?rst single, which fortunately was well received enabling me to make some money," he reveals.
Despite this Nduati cites piracy as the greatest vice that has successfully hindered the growth of most local musicians. He was brought up by his father Samwel Nduati and step-mother Margaret.
"My mother Nancy died when I was a child leaving the six of us under my father's care."
While at Mahuta Primary School in Kandara and later at Kiruri Secondary in Kangema, he participated in music and drama festivals.
Although he often led the school music group to the provincial level, he says at some point they were denied funds by the school administration forcing them to hike lifts on a lorry that often brought building materials to the school.
"Even though we won, the school did not celebrate our victory and some of us were suspended. As a result, I spearheaded a strike that saw us expelled forcing me to join Gituru Secondary School," Nduati tells Entertainment.
But due to his great potential in music, he was recalled back to school upon completing Form Four where he was put in charge of music and drama classes between 1993 to 1996.
In 1997, he joined the police college and police band.
Tired of singing other people's songs, he ?nanced and released his ?rst album Cecilia in 2006 which was a hit.
In it was the song 'Ngai teithia Thigari' (God help the cops). In 2007 he sang a political album 'Kibaki Tena' for Kibaki praising him for his development record.
The rest as they say is history.