Hope as warring AIPCA factions close ranks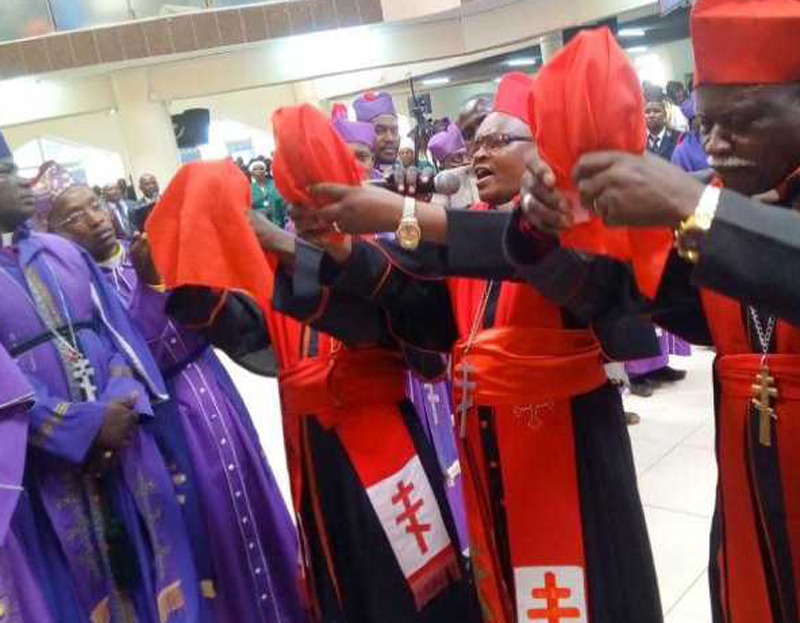 A row pitting two factions of the African Independent Pentecostal Church of Africa (AIPCA) may end today during the church's annual event that brings together its parishes from across the country.
The church that has faced turbulence in the past few years is holding the Annual Holy Oil Consecration ceremony at Muthuaini in Nyeri.
The meeting comes a month after AIPCA and a break-away faction, African Independent Pentecostal Church of Kenya (AIPCK), expressed intentions to merge after 30 years.
One camp is led by Archbishop Fredrick Wang'ombe. Archbishop Julius Njoroge leads the other one. In the event the planned reunion bears fruit, AIPCA will invite Njoroge into the church's leadership.
Today's event is expected to bring together over 3,000 AIPCA churches to consecrate the sacred items that will be used during Easter celebrations until 2020.
The mass will be presided by Archbishop Wang'ombe assisted by Archbishop Samson Muthuri, a notice from AIPCA head office said.
"AIPCA clergy countrywide will remain indoors at Muthuaini in Nyeri for prayers towards the consecration of the sacred items for use in the church until Easter in 2020. AIPCA Christians countrywide and friends of the church will join together as they witness and commit their prayers towards the Annual Holy Oil Consecration," the notice said.
The church has been rocked by a leadership row pitting Wang'ombe and Njoroge. Attempts to restore relations, including by President Uhuru Kenyatta, have been futile. The leaders spent the better part of last year in mediation talks requested by President Kenyatta to help end the wrangles.
Kenyatta had appointed bishops Peter Njenga and Lawi Imathiu to spearhead the reconciliation.
The splinter faction, led by an ex-communicated minister, is opposed to constitutional changes which would require pastors to retire at 65 and archbishops at 70.