Leaders in bid for additional resources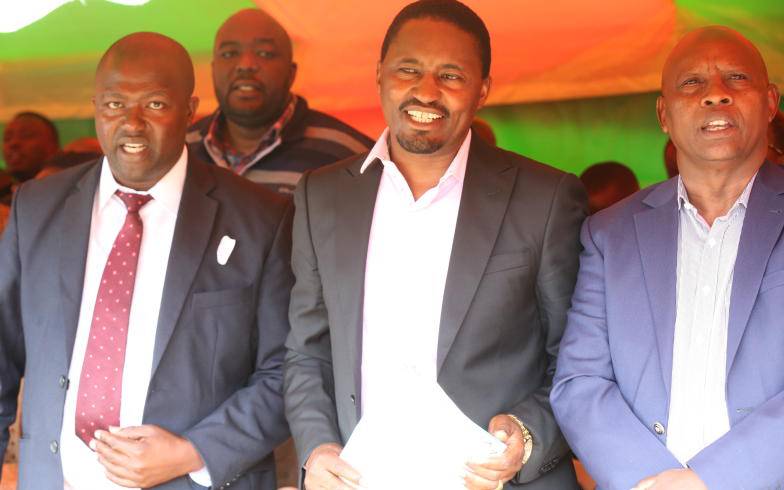 Leaders from Mt Kenya are hoping to use the forthcoming national census to help their region get additional resources.
They have launched a campaign to have residents who have migrated to other regions to return so they can be counted in their home counties during the August census.
The leaders are driven by the fact population is a key determinant on how much a county gets in budgetary allocations. That is why they are determined to boost the number of people in the region's counties.
This comes in the wake of some leaders' claims that the region had been marginalised in terms of resource allocation and distribution of development projects. Sources said the leaders want those living in other counties to return home so that the actual number of people in the counties can be captured.
Part of the plan is to cut budgetary allocations of cosmopolitan towns such as Nairobi and Nakuru and other counties where residents of Mt Kenya region have migrated.
The leaders hope about two million people will be cut the seven million-strong Nairobi population which will translate into reduced budgetary allocation to the city county.
There has also been a feeling that billions of shillings allocated to Nairobi over the years have not been use optimally to improve the lives of residents.
Agriculture CS Mwangi Kiunjuri, Laikipia Senator John Kinyua and Laikipia County Assembly Speaker Patrick Waigwa asked residents to take the census seriously because allocation of resources would continue to be determined by population.
The leaders who spoke at Umande said many regions were shortchanged during the 2009 census as their residents were counted elsewhere.
"Kenyans should go back to their home counties during census if they want development. Let us not joke with census this time round because it is all about members. If you were born in Laikipia or Kisumu, go back and be counted. During elections, you can vote from anywhere," said Mr Kiunjuri.
Mr Kinyua supported use of the biometric system, saying it would eliminate errors. Kirinyaga Senator Charles Kibiru said migration had disadvantaged rural counties.
"It will be better to enumerate residents in their home counties. A template of the data collection form should also be provided so Kenyans can familiarise themselves with it," said Mr Kibiru.
The senator said he supported allocation of resources based on a county's population.
His Nyeri colleague, Ephraim Maina, called for a meeting of leaders from the region to discuss how to make residents return home for the census.
Kiambu Woman Representative Gathoni wa Muchomba said: "Everyone must be counted. Let all our people return home for the census. Every community is doing the same."
Maara MP Kareke Mbiuki said there were plans to mobilise the entire Gema (Gikuyu, Embu and Meru) nation to go back to the home counties for the census.
He termed the census a matter of life and death as it would have a bearing on the review of boundaries.
Igembe North MP Maoka Maore said: "Even Jesus Christ had to go back to his home town to be counted."