Locals lose crops and livestock to stray lions, elephants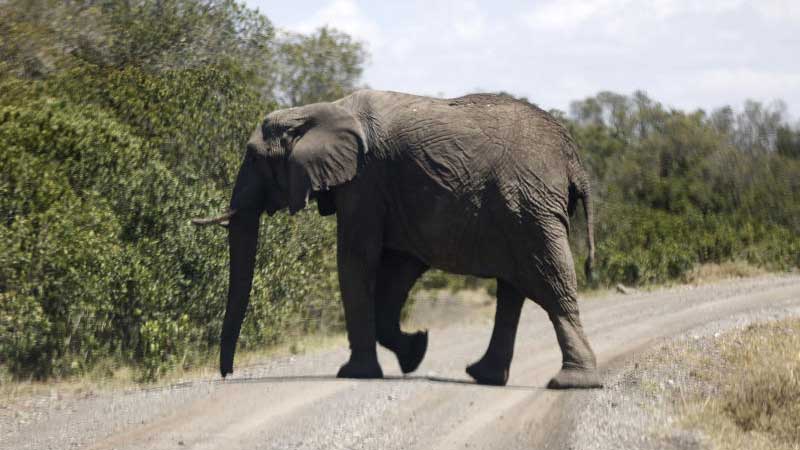 Residents have suffered huge losses due to damage by wildlife that has invaded their homes and farms.
Those who spoke to The Standard said they had lost livestock to lions and crops to elephants.
The villages most affected are Daiga, Mukima and Kia Nugu in Laikipia North and Laikipia East sub-counties.
Residents have accused the Kenya Wildlife Service (KWS) of failing to tame elephants and lions straying from their habitats.
There are reports that lions have killed at least 13 domestic animals in Mukima village over the past few weeks. About eight elephants are also said to have invaded farms and destroyed crops.
However, county KWS boss Jacob Orale blamed the rising cases of human-wildlife conflicts to encroachment of animal corridors by residents.
Mr Orale also said KWS were yet to trap the stray lion that has been roaming the area for the past three weeks.
"It is hard to end human-wildlife conflicts because we can't control the movement of people and animals but we are doing our best to minimise the cases," he said yesterday.
Animal corridors
"We have set traps to catch the lion but it is yet to be caught. Human settlements have blocked the animal corridors, which explains the increased cases of human-wildlife conflicts. We will need to move some people if we are to contain attacks by wild animals."
The residents said elephants had their cabbages, tomatoes and green beans.
Moses Kariuki from Daiga village said the animals, suspected to have strayed from a nearby ranch, had been invading their farms at night.
"We are now staying awake to scare them away," said Mr Muriuki.
Ernest Mwangi's farm, which is next to Ol Daiga Forest, was invaded and his one acre of green beans destroyed.
"These animals always invade our farms around harvest time, meaning more losses for us," said Mr Mwangi.
Gathara Gikandi urged KWS to restrain the animals before they started attacking residents.
"We have tried everything to keep the animals off our farms and away from our homes, including lighting bonfires, but it has not helped," said Mr Gikandi.
Eight goats, four cows and a horse are among animals said to have been killed by the lion.
Mukima Primary School deputy head teacher Purity Mugo said pupils were having to go home early for fear of being attacked by the wild animals.