Working from home poses fresh challenges for employers and staff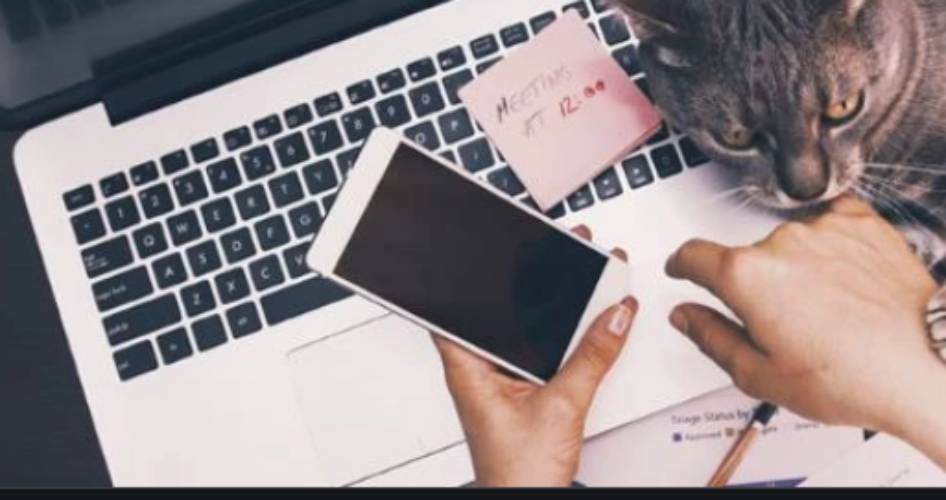 The idea of working from home seemed almost futuristic, especially in an environment where supervision equates to productivity and bosses prefer to watch you in person.
Covid-19 nonetheless saw many people directed to work from home to keep the virus at bay. Joanne Wanjala who works at a State agency has made peace with this new norm. Since the pandemic hit the country, her dining table has become her office. The artillery seems simplistic - a cup of tea, pen and notebook, a set of headphones and a laptop.
Being a principal communication officer at a government agency, the directive to work from home wasn't easy. "In the first wave, we had the Ministry of Health protocol at the office and people would work from the office in shifts. I used to go to the office every third week," she says.
When the third wave hit the country, Joanne lost a colleague, with some testing positive.
Everyone had to work from home apart from a few essential departments. "The transition was not easy," she says. "Most of us felt it was a separation from people you've worked with for years. I felt lonely."
A few metres from the dining table-cum-officer, her 11-year-old son Jian and six-year-old daughter Jean are deeply engrossed in a racing video game.
Joanne says she is learning to balance work and family obligations. "Sometimes the children want stories; other times they just want your attention. Here is where one has to remember he or she has deliverables," Joanne states.
Workers tend to sometimes, overestimate our ideals and self-discipline. Joanne says the thought that you have a whole 24 hours at your disposal can make you a chief procrastinator in a work from home environment.
George Bernard Shaw, an Irish playwright, was spot-on when he noted `there is no sincere love than the love of food`. This can be a huge distraction. "I always have a cup of tea - a small distraction and I jump to the kitchen. Unless you are disciplined with your to-do list, not forgetting timelines, sometimes it`s not easy," she says.
The children are getting familiar with the new environment by the day. Jian says he has to ask his mother whether the 'mic is off` before fully communicating to her when she is on her laptop.
Wellness programmes
Grace Nzula, the coordinator of Learning and Development at the Institute of Human Resource Management (IHRM) says it is prudent for employers to invest in wellness programmes for the workforce to aid people working from home.
Nzula calls for purpose-driven HR that will offer a support system for remote workers." She says having a proper strategy, being accommodative and reskilling the employees will make the transition to remote working easier.
With a heavy reliance on technology in making remote-working effective, over 65 per cent of organisations in Africa are set to increase investment in digital solutions this year.
Research done by Fuzu, an employment agency revealed that 51 per cent of African companies intend to increase their investment in upskilling current employees.
The internal data corporation estimates that a whopping $2.3 trillion (Sh248 trillion) will be spent by organisations on digitisation by 2023.