Workers at Thika auto plant get better terms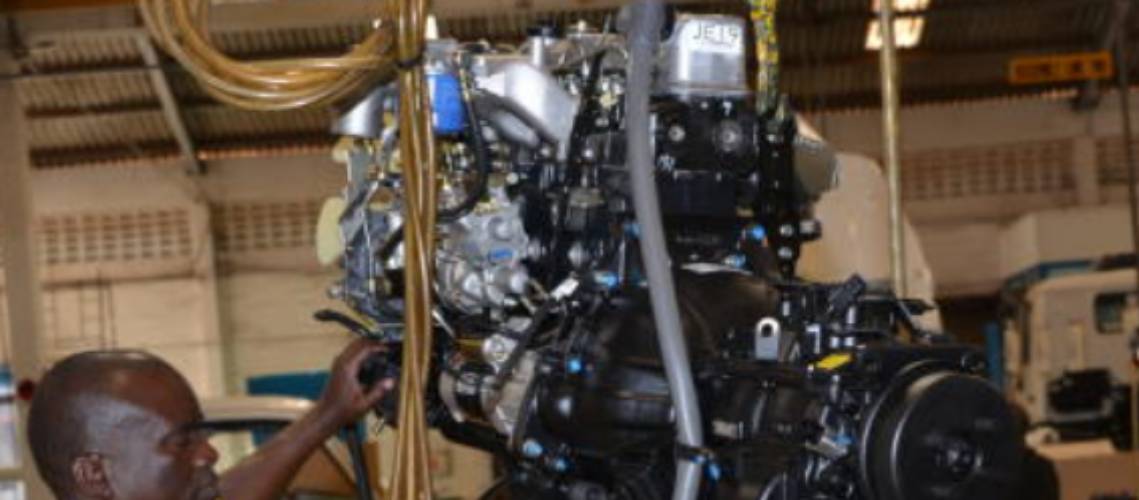 Workers at the Kenya Vehicle Manufacturers (KVM) in Thika now have better contracts following sustained international pressure for improved terms.
Local and international labour unions have been campaigning against the piece rate system at the Thika-based car assembling plant, which paid workers on an hourly basis.
An update from the firm said that following support from the Volkswagen Works Council at the beginning of the year, the 42 workers have better contracts and will be paid monthly.
This push was led locally by the Amalgamated Union of Kenya Metal Workers (AUKMW) and taken internationally by the Industrial Global Union, which represents 50 million workers in 140 countries in the manufacturing, energy and mining sectors.
Started in the 1970s, KVM does contract assembly at its Thika branch. It assembles vehicles for global automakers including Volkswagen (VW), Nissan, Land Rover, Foton and Hyundai.
Working conditions
AUKMW General Secretary Rose Omamo termed it a victory for workers, ending the "precarious" working conditions in the Kenyan automotive sector.
"This is an important step in ending precarious working conditions in the automotive sector in Kenya, and we are grateful for the support that we received from our comrades in the Works Council of Volkswagen. This follows up from our engagements in the Sub-Saharan Africa VW network," she said in a statement.
The government is the majority owner with a 35 per cent stake.
Other manufacturing operations at the plant include bus body building, fabrication and surface branding.
President of the European and World Group Works Council of Volkswagen AG Bernd Osterloh pledged his commitment to improving the working conditions of the workers.
"An important key for this is our culture of cooperative conflict management. KVM also shows that it takes responsibility for its workforce and cooperates with the union," he said.
An employee who has worked at KVM for 20 years on a piece-rate basis, who gave her name only as Anisa, said the better terms assured job security.
"We are delighted that our wages have increased and look forward to longer contracts that will give us job security," said Anisa.
"Currently we are on monthly contracts. Job security is important to us as it improves our livelihoods and those of the families that we provide for."