Change of employment terms for Portland Cement workers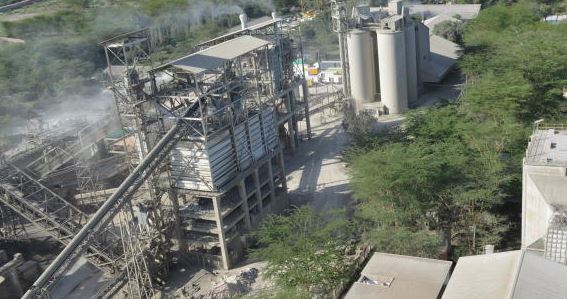 Redundancy plans at the East African Portland Cement has entered the final phase with 270 employees to be affected. The aim of the last phase will involve the conversion of all permanent staff to contract terms as the company deals with the economic repercussions of the coronavirus pandemic.
Speaking during a consultative meeting with the permanent staff, the acting MD Stephen Nthei said the strategic objective is to reduce administrative costs as outlined in the turnaround strategy adopted by the board and to comply with regulations outlined by the State Corporations Advisory Committee.
"The Board has taken a position that we must comply with the regulatory position to operate under a 30-70 model. This means the company should run on 30 percent of administrative staff and 70 percent production staff."
"As we all know, the company has also been running in the past against the directive by SCAC (State Corporations Advisory Committee) on the wage bill. To this end, the Board developed a new salary structure which is to be filed with the State Corporations Advisory Committee to ensure compliance," he said.
The impact of COVID-19 has also not spared the construction industry. The industry has seen lower demand for its products, leading to overcapacity.
"As a company, we are not in isolation from the consequences of Covid-19 which has affected the consumer purchasing power leading to a decline in demand for cement."
"The revenues coming out of our cement sales are not able to fully cover all the required costs and some of them are fixed costs in nature."
The last leg of the redundancy program will involve 270 staff ensuring that the entire workforce is on contract terms of employment.
"Every staff will be accorded one month salary for every year worked, there is also the issue of the notice period which is three months, among other benefits articulated in the redundancy notice. The company does not have funds to pay the entire amount however, the board has started a program to raise the money. The cash arising from this will be utilized to settling the staff obligations."
East African Portland Cement PLC has been anchoring its potential bounce back on the sale of its massive land holdings in Athi River valued at Sh27.2 billion in its published 2018 Annual Report.