Ketraco boss, Fernandes Barasa, gets new term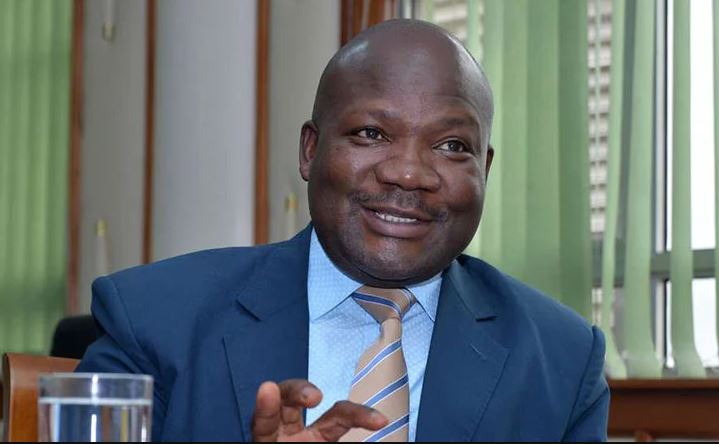 The Kenya Electricity Transmission Company Ltd (Ketraco) board has renewed the term of its Managing Director Fernandes Barasa for three more years.
The board led by Eng James Rege renewed Barasa's contract last Tuesday, after consulting with Energy Cabinet Secretary Charles Keter.
Mr Keter yesterday confirmed that Ketraco boss had received his term extension letter that will keep him at the helm of the power utility firm up to April 2022.
"The board recommended that his (Barasa's) term is renewed for a further three years. I didn't have any objection and he has since received the letter," Keter told The Standard.
The Energy CS is also awaiting a decision of the Geothermal Development Company (GDC) board on the status of its CEO Johnson Ole Nchoe whose term expires next month.
Big part
Though the board is expected to meet this week and probably make a decision, insiders say his performance that has raised concerns in the past is likely to play a big part in the final decision.
Both Nchoe and Barasa were appointed to GDC and Ketraco respectively in April 2016. Barasa served as acting managing director from August 1, 2015, up to April 16, 2016, when he was confirmed to the position.
Mr Barasa is expected to steer the firm to achieve about 2078Km to be completed in the next two years with a focus on the 400kV Olkaria–Lessos–Kisumu line.
The project that will be completed in April 2020 will ensure reliable evacuation of power to Western Kenyan from Olkaria.
Another key project is the 220kV Garsen -Bura-Hola –Garissa line. The projects whose transfer capacity is 250MW will ensure reliable power supply to irrigation plants in Bura and Hola.
The project cost is estimated at Sh10.4 billion, funded by the Exim Bank of China.