Sh732m estate to be managed by wife, children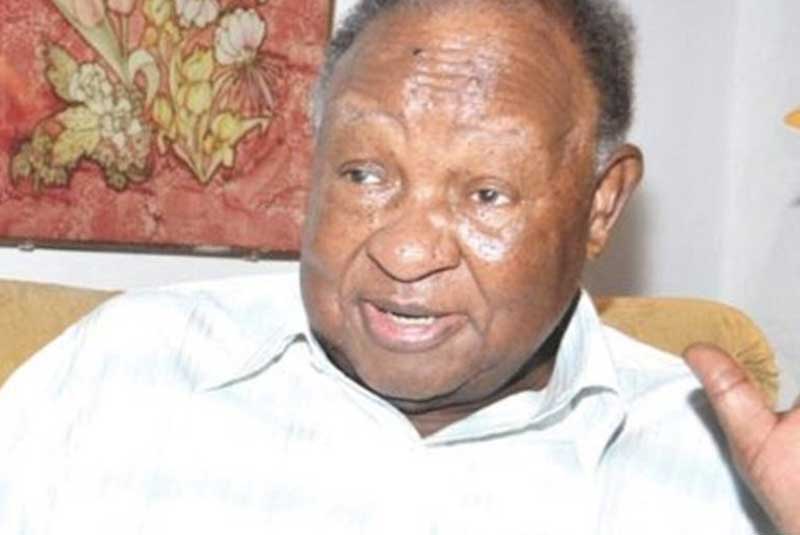 Businessman-cum-politician Kenneth Matiba was worth more than Sh700m by the time of his death in April, according to court documents filed by his family.
The icon of multi-party democracy died after years of battling the effects of a stroke he suffered while in detention at Kamiti Maximum Security Prison in the early 1990s.
According to the documents, Mr Matiba, a father of five who died aged 85, left property valued at Sh732 million. He did not leave a will.
Details of his wealth are contained in an application filed by his widow Edith Wanjiru Matiba, daughter Susan Wanjiku Matiba and son Raymond David Matiba, seeking to be granted authority to assume control of the vast estate.
Matiba's listed assets were in the form of land spread across the country and shares in several companies. The land includes 40 acres in an undisclosed location valued at Sh400 million and another half an acre, also at an undisclosed location, valued at Sh100 million.
Other pieces of land mentioned are 3.5 acres in Kiambaa, Kiambu County, valued at Sh120 million, 20.3 acres at Maragi settlement in Thika town valued at Sh60.5 million and 76.7 acres at his rural home in Mirira, Kiharu constituency in Murang'a County valued at Sh55 million.
The family also listed 25,552 shares at East African Breweries Ltd (EABL) with an estimated value of Sh5.6 million and 84,912 Carbacid Ltd shares estimated to be worth Sh930,000.
Although Matiba was known to own several hotel chains at the Coast, top-tier schools and other properties across the country, the court documents seen by The Standard did not list them.
Among the assets he was associated with are the Hillcrest Group of Schools, Alliance Investments Ltd, Alliance Developments Ltd, Alliance Hotels Ltd, Kenya Nurseries Ltd, Orchids Kenya Ltd, Flowers of Kenya Ltd, and Wangu Investments Ltd.
Deteriorating health
The collapse of his empire was directly attributed to his deteriorating health after his detention in 1990, and was one of the grounds that convinced Justice Isaac Lenaola to award him close to Sh1 billion as compensation for his suffering.
Matiba's widow and the two children filed the application seeking letters of administration of their father's vast estate on June 21, which was granted on August 29 by Justice Aggrey Muchelule.
The three said that they had the consent of Matiba's other children to take care of the properties. The politician's other listed surviving children are Ivy Rosemary Matiba, Julie Carol Matiba and Richard Brian Matiba.
"We, Edith, Susan and Raymond, present this petition in our capacity as wife, daughter and son of the deceased. Every other person having right to grant of representation has consented to us being granted the letters of administration," read their application.
In his ruling, Justice Muchelule said he allowed the application and granted them the letters of administration based on a promise by Edith, Susan and Raymond that they would administer the estate in accordance with the law and would provide a true account of their management whenever required.
Letters of administration are the legal instruments granted to the representatives of a deceased person in the case where the person died intestate. Edith, Susan and Raymond will now be the legal representatives of Matiba's family and the ones to answer in any legal dispute relating to his properties.