Safaricom ranks among best employers globally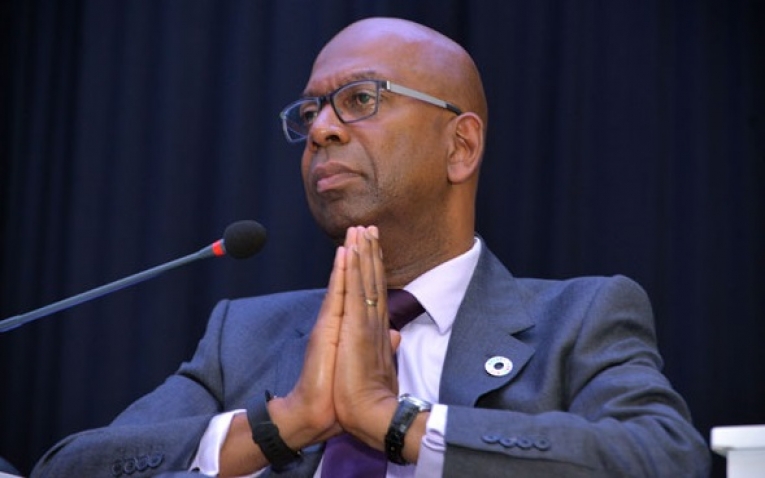 NAIROBI, KENYA: Safaricom has been ranked among the top 100 best employers globally in a list dominated by US companies.
The telecommunications company has been ranked number 67 in the Forbes Global 200 list of World's Best Employers.
This list is based on Forbes' 2018 Global 2000 rankings, which included publicly traded companies from 60 countries that together accounted for $39.1 trillion in sales, $3.2 trillion in profit, $189 trillion in assets and $56.8 trillion in market value.
Safaricom is engaged in providing converged communication solutions, which include mobile telecommunication, voice, messaging, data and fixed broadband services. Safaricom was founded in1993 and is headquartered in Nairobi, Kenya.
The company has 5,434 employees.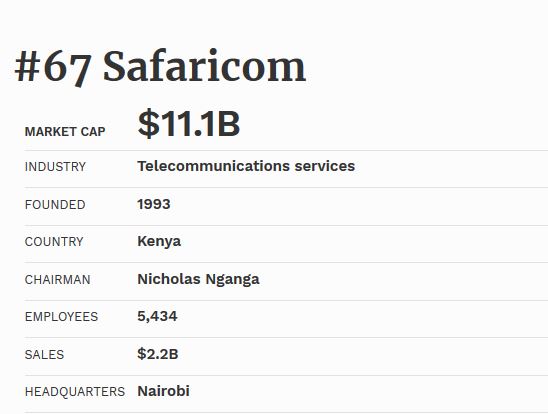 For the second year in a row, Alphabet has topped the list of the World's Best Employers. Google's parent company was the only one to receive a perfect score.
U.S. companies dominated the list in general. Out of the top 500 employers, 185 U.S. companies made the list. Only 80 companies from China and Hong Kong were featured on the list. The sole Hong Kong company to make the top 10 was oil and gas producer CNOOC Limited. Last year's third-place winner, Japan Exchange Group, fell nine spots this year, coming in at No. 12.
This year, German companies were the second most represented on the top 10. Auto company Daimler AG ranked seventh, and BMW scored the tenth spot.
As per usual, the banking industry was the most well-represented on this list.