Ruthless shylocks that leave trail of broken families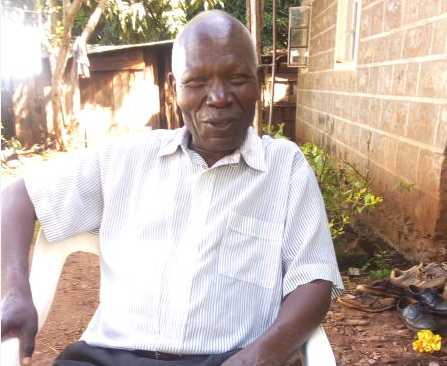 One morning in 2009, Cyprian Kariuki from Kerugoya town in Kirinyaga County desperately needed Sh80,000.
Due to the urgent, pressing need for the money, Kariuki approached a money lender who told him to give out the title deed for his land as security.
"Hurriedly, I was given the cash but not before I was made to sign land transfer consent forms and other related documents just in case I failed to repay the money with 100 per cent interest," he says.
The retired accountant did not know that the blunder of giving out his only treasure as collateral would come back to haunt him and make him destitute.
Nearly 10 years later, the man, who had envisaged a comfortable life in retirement, is now landless after his only piece of land was put up for sale when his agreement with the money lender went awry.
Kariuki's tribulations aptly describe the situation many rural families in Central Kenya have gone through when they borrow money from shylocks.
Families and friendships have broken up due to unpaid loans.
The money lenders have taken advantage of the gullible rural folks to mint money in an unregulated business which goes on with reckless abandon.
Families have been forced to fork out more money in interest while some have forfeited their property in well-orchestrated schemes that go on with full knowledge of the police and administrators.
The shylocks lend money at high interest rates of between 10 and 50 per cent. Interestingly, one's urgency and desperation determines whether the shylock fixes the interest per day, week or month.
In Kariuki's case, the shylock, who has since died, did not disclose to him that the land he called home for years had changed hands until 2011, when eviction orders came.
"I recall one early morning in 2011 when hired goons descended on us, brutally evicted me and my family and dumped us at Gwa-Kabui section of the Kerugoya-Kutus road," he tearfully narrates.
Refugees
From then on Kariuki and his family have become refugees.
A civil suit he filed in Nairobi against the shylock, Michael Muringi, did not take off when he became financially broke even after selling his car.
It has also become complicated after the shylock died on June 13, 2013, long before the civil suit could take place, leaving Kariuki in a Catch 22 situation.
In Nanyuki, Mary Mugure is living in despair after she signed as a guarantor for her friend who needed a loan.
Her friend vended sausages and she needed Sh200,000 to expand her business and open a new branch in Meru town.
Her worst day came when she got a call from her neighbour informing her that some people were confiscating her household items.
She learnt then that her friend defaulted and her (friend's) households were auctioned but still the lender could not recover his Sh260,000 and the monthly interest that had accrued after the repayment period lapsed.
"I was away for work when they came. They had already taken my fridge, television set, radio, sofa sets and other items. I called my sister to rush home and talk to them," says Mugure.
Fraudulent transfer
Before Mugure's sister could negotiate with the lender on how she would be paying the accumulated Sh140,000 she had to pay Sh39,000 for the auctioneers.
It later emerged that the borrower, who was a renowned businesswoman in Nanyuki town, broke up with her husband and moved to different place.
Their two children dropped out of school in Form Two and Standard Six.
Another couple in Nyeri lost their family car after it was confiscated by a shylock. The man had borrowed Sh600,000 and gave their car logbook as security without his wife's consent.
His wife learnt about the deal when they went to collect the car that was to be sold at Sh900,000 to recover the loan and interest. The couple broke up too.
In Meru, Karwitha Isaac urgently needed Sh100,000. She approached a shylock and asked for a loan and the lender asked Karwitha to surrender her title deed as collateral.
The lender then fraudulently transferred the title to his name and used it to get a Sh6.5 million from a commercial bank.
"I paid back his money but he could not produce my title deed as he had used it as security to obtain a bank loan," says Karwitha. Now they are locked in a court case and Karwitha says she has spent up to Sh500,000 in a bid to get her title deed back.
Laikipia County Director of Criminal Investigations Jacob Mureithi says he receives atleast five cases per week from people complaining over confiscations, high interests and spouses complaining that their property are sold without their consent.
[Additional reporting by Phares Mutembei]