Boost for Speaker Kenneth Lusaka after backing by Iteso group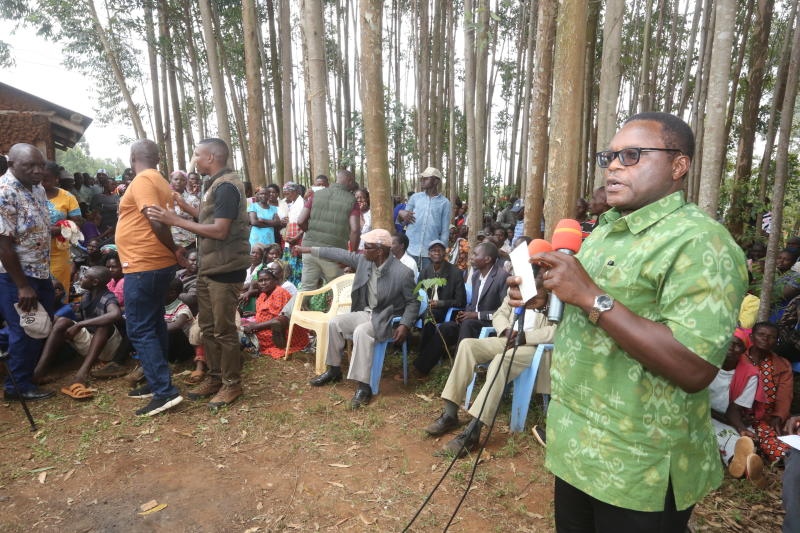 Senate Speaker Kenneth Lusaka's gubernatorial bid received a shot in the arm after the Iteso community residing in Bungoma County declared their support for him.
Led by Bungoma Teso Residents Association patron Benedict Emachar said they took into consideration the capabilities of all the candidates and settled on Lusaka who according to them has all it takes to lead the county to prosperity. According to Emachar, there are over 100,000 members of the community who are eligible to vote.
"We have decided members of the Iteso community will vote for Lusaka because of the vision he has for the county."
The association's chairman Ajuk Olekete echoed the sentiments, saying members of the Iteso community were prepared to crisscross all the 45 wards in Bungoma campaigning for Lusaka.
"We shall do all we can to make sure Lusaka garners enough votes that will guarantee him the top job."
Olekete claimed that the community has suffered in the past because no one cared to know how they live.