Farmers counting losses as armyworm invasion spreads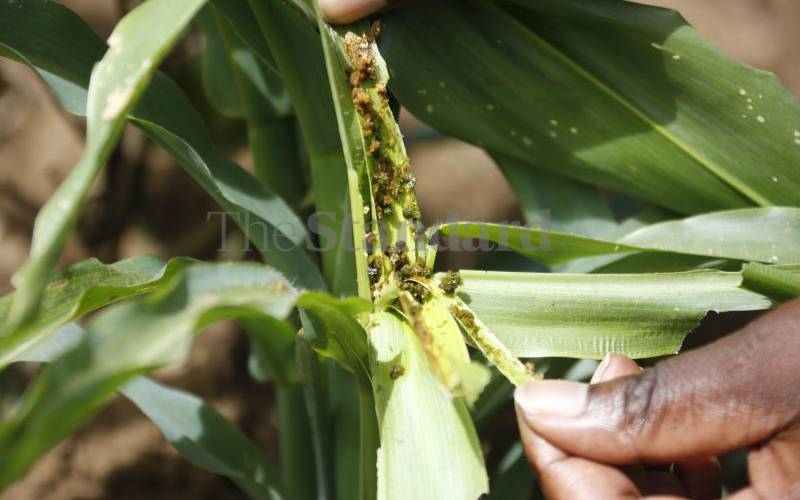 Hundreds of farmers are counting losses following an invasion by fall armyworms on their farms.
Patrick Maende, a farmer, said the pests have caused a lot of damage to their crops which include maize, beans, sorghum, grass and trees.
"We spent a lot of money on farm inputs like fertiliser. It is sad and painful that we won't get to harvest anything due to the fall armyworm invasion," said the farmer.
A spot-check in Bumula Constituency showed many smallholder farms are infested with the worms that continue to feast on crops despite farmers spraying their crops with pesticides.
Mr Maende said farmers will not be able to harvest much this season, "because the extensive destruction being experienced cannot be reversed."
Farmers who spoke to The Standard said neither the county nor national government has addressed the situation. Desperate farmers have resorted to sprinkling ash on their farms to control the pests as they do not have money to buy pesticides.
"The ash method is not so effective and at some point, it is like we are doing zero work," said Mr Maende.
In Kakamega, the fall armyworms have been reported in Lurambi, Butere, Mumias East, Navakholo and now Malava sub-counties.