Why sharp memory is key to career success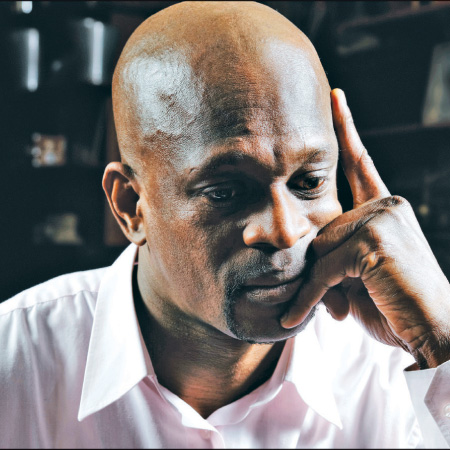 Employers like hiring people who can focus their attention. Workers should manage stress since it can trigger mental instability, leading to memory loss.
By GORETTI KIMANI
A good memory is one of the greatest assets in the workplace. Without it, your life would most likely be irrecoverably ruined.
Unfortunately, people take their memory alertness for granted, until the ugly head of forgetfulness roars.
Take Magdalene for example. She is a successful administrator and personal assistant.
Lately, she has started suffering some serious memory lapses. At one time, she forgot where she had parked her supervisor's car and had to look for over two hours.
The worst incident was when she forgot the office keys causing a two-hour delay in opening time. Fortunately, she got away with it after a mere tongue-lashing. But she fears she may not be that lucky, next time. Such cases are common and frequent in the workplace. Some people forget keys, dates, deadlines and even documents, yet others forget to pick their children from school.
In one peculiar incident, a new employee forgot to report to his new station, and instead went to his old office much to the amusement of his former colleagues.
A good memory plays a crucial role in virtually every stage of your career. At the job search stage, you need to remember all the necessary things to bag the job.
KEY ISSUES
It is shocking that some people cannot remember precisely when they graduated. And once you get the job, you need a good memory to be effective. Forgetful people are usually regarded as lazy, ignorant, weak, untrustworthy or even liars.
They are also likely to miss deadlines and routine briefings. They under-perform at work. On the other hand, those with a sharp memory tend to attract the right attention.
They come across as reliable, stable, focused and trustworthy. They are also considered more responsible and able to take charge of situations. As such, they make good leaders and generally feature in conversations for the right reasons.
Having a sharp memory pays good dividends. This calls for career -minded individuals to go out of their way to build a good memory. Though some extreme cases may require medical attention, the vast majority of minds can be simply trained.
To start with you need to plan and stay focused. Learn to observe, assimilate and relate issues. Scanning through issues does not provide enough impetus for recall.
It is also important to get into the habit of recording events as this helps off load the mind and avoids unnecessary overload, while providing backup as and when required.
Strive to be organised and predictable in your work.
Disorganised people forget more often and end up infecting others with their 'deadly disease'. Learn to manage stress since it is a well-known trigger for mental instability that can lead to memory loss.
GOOD FEEL
You also ought to develop healthy living habits that include a proper diet, exercise, rest and supportive relationships. Always groom well and feel good. Alcohol should be taken in moderation. Remember that practice, makes perfect.
There are many things you can do to exercise your mind such as doing crossword puzzles, playing chess, reading or learning a foreign language. If the need arises, do not hesitate to seek professional help.
—The writer is a human resource specialist with Peoplelink Consultants Ltd. Email: [email protected]