Revealed: How Daniel Moi helped Hit Squad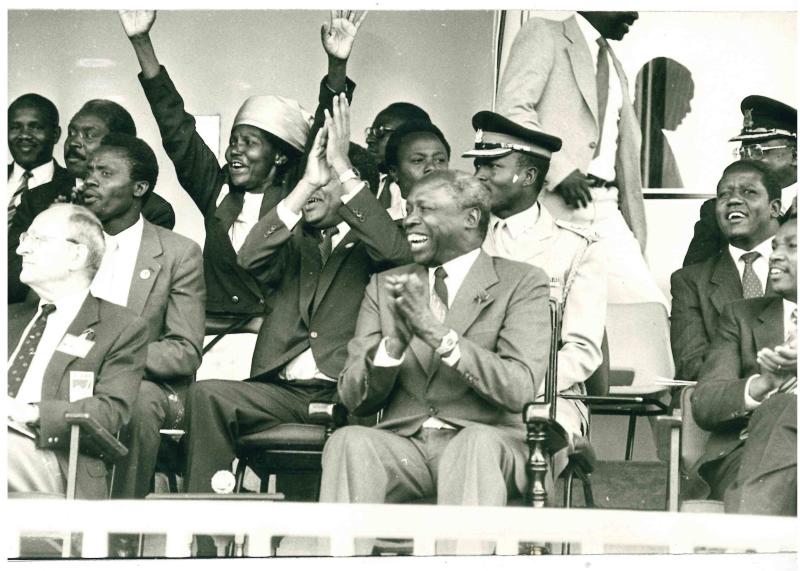 For several years that Kenya participated at the King's Cup Boxing Championships in Bangkok, Thailand, the late retired President Daniel Arap Moi helped pay boxers' allowances to international competition.
Former chairman of Amateur Boxing Association (ABA) of Kenya Marsden Madoka said Moi's generosity was a big boost to Hit Squad to the 1988 Seoul Olympic Games where the late Robert Wangila, who went up against Frenchman Laurent Boudani in the welterweight finals, won Kenya's maiden gold.
"Moi's move inspired the boxers. It was a gesture that has never been witnessed to date," he said.
Patrick 'Mont' Waweru, who was a welterweight gold medalist at the 1987 All African Games in Nairobi, said Moi made impromptu visits to their residential training camp in what motivated them.
"The visits motivated us and we shot to the top of the sport those days," said Waweru.
At that time, Kenya won nine gold medals to emerge the African champions.
After boxing, Moi helped footballers, athletes and keenly followed performances of Kenyan teams at the biggest sports bonanza, Olympic Games.