Firm launches first of its kind wall-mounted micro data centre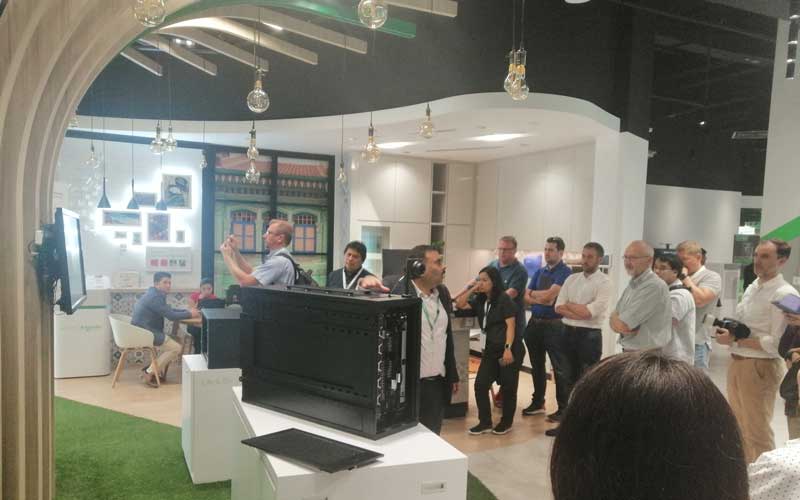 In July 2019, Kenya hit international headlines – it was among the top five countries illegally enjoying streaming English Premier League (EPL) matches.
A study by digital anti-piracy firm Muso and AI-powered sports sponsorship marketing technology company GumGum Sports ranked Kenya alongside China, Vietnam, India, and Nigeria in the top countries denying clubs billions in revenue.
The figures were not contested; we know someone who has watched a live match over the internet – without paying a penny.
However, if you have been around them, you know that the internet version of those matches is often many seconds behind the traditional broadcast television.
You might also have sent a friend sitting next to you a picture on the messaging app, WhatsApp, yet it took longer than expected to get to them.
Have you ever wondered what causes such latency?
Such commands often travel between devices through a server. If the server is further away, the delay in processing them increases.
20 years ago, latency was even greater as commands travelled through small server rooms before digital infrastructure centralised. Companies then started putting up large data centres that shared resources. This reduced expenses for both the companies and users while increasing the quantity of wealth online.
But even that has been overtaken by technology in the past few years. The world is shifting to a new layer of infrastructure – Edge computing that is close to the final user and devices they serve.
Such edge facilities are designed to be as autonomous as possible, and remotely manageable.
This has been necessitated by a large amount of data in the new applications we are running including media streaming, the Internet of Things (IoT) and virtual reality that we need to be processed as fast as possible.
French firm Schneider Electric last week launched what is touted as the world's smallest Data Centre and UPS called EcoStruxure Data Centre C-Series.
The company launched the product at this year's Innovation Summit in Barcelona, as part of its aim to simplify and align its data center solutions.
The microdata centre combines power, cooling, racks, and management to support the deployment of distributed IT networks in literally all environments.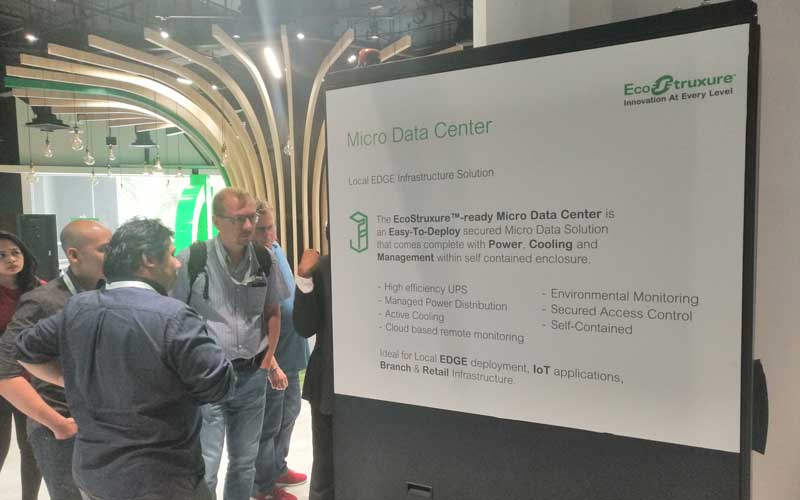 The low profile cabinet can either be mounted onto a wall out from interference or placed on the ground, depending on the size and requirements of a room.
This offers a new frontier for small businesses in Kenya that do not have a heavy IT equipment footprint but still wants their networking technology nearer to their employees or customers – to reduce latency.
Schneider says the 6U Wall Mount is designed for edge computing where space is at a premium and resiliency is a must, adding that it consumes zero floor space and is 60 per cent less intrusive than traditional wall mount enclosures.
The 6U means it has the capacity of six rack units. A company can increase or reduce the number of racks depending on their needs and they can fix each without interfering with the whole component.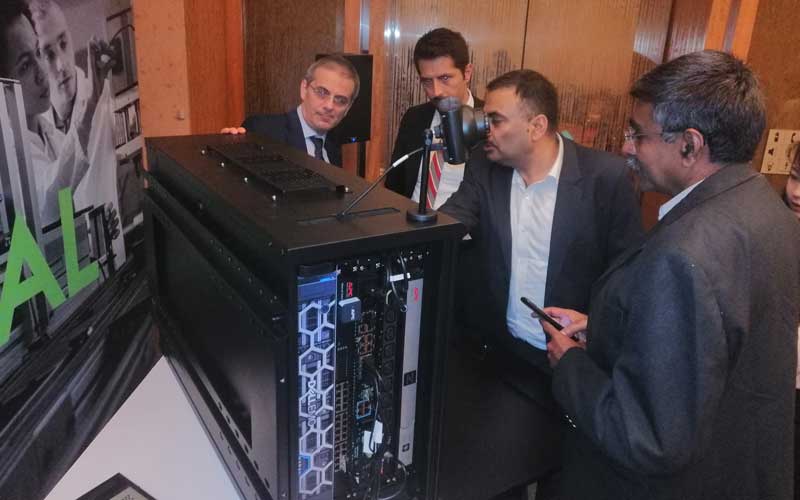 "With the EcoStruxure Micro Data Center 6U Wall Mount's creative design and functionality, we are able to open up new possibilities to deploy resilient IT at the edge, making digital transformation a reality," notes Senior Vice President Emerging Businesses, Secure Power Division, Schneider Electric Jim Simonelli.
The innovation comes with pre-installed dust filters, fan ventilation and internal cameras that ensure it can survive in the extreme of environments yet still very easy to manage.
It also has shock packaging, so customers and integrators can pre-stock it with IT to be shipped to its eventual home.
Restaurants, supermarkets with point of sales, front offices or even ATMs now do not have to build extra rooms to store and operate their servers from.
"No one else can provide the full, standardized IT infrastructure solutions that Schneider can along with the partner ecosystem to ensure simplified deployment and compatibility. A fully integrated EcoStruxure Data Center Solution, including EcoStruxure IT and Asset Advisor 24/7 remote monitoring and services, ensures resiliency in the cloud and at the edge," says Jim Simonelli.