Another Transsion's Spark 3 on low budget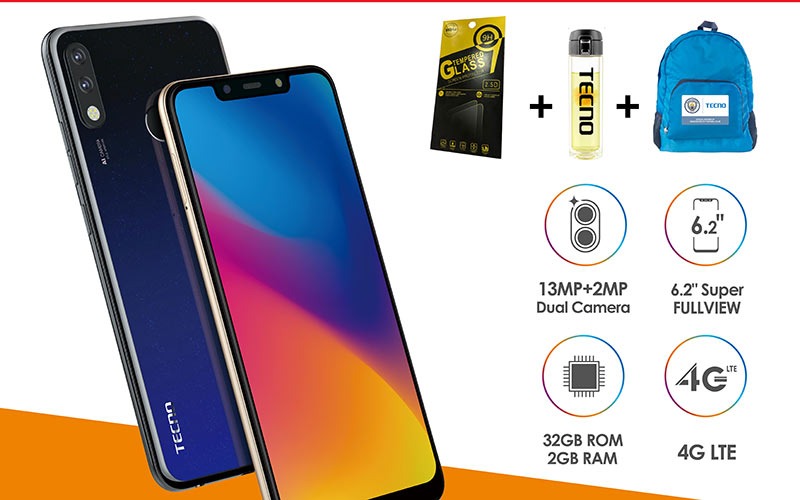 Mobile brand Tecno Mobile has release another low budget gadget under their Tecno Spark series which is the third variation of the Spark generation.
The gadget comes packed with Android Pie System and is in two variants, Spark 3 pro and Spark 3 with the main difference being storage capacity. Spark 3 pro has 32GB plus 2GB while the Spark 3 has 16GB plus 2GB.
During the launch Jerry Hou Tecno Brand Manager said that they were excited to lauch another smart phone which is pocket friendly. "With an 8MP front camera that delivers exceptional HDR portrait with night shot algorithm that lifts weak light, for the "brightest" and "clearest" selfies. The Spark series offers decent specifications" he added.
The Spark 3 Pro available at Tecno branded shops countrywide at a recommended retail price of Sh12, 499.
The Spark 3will be in the market from April 25, 2019.
The new Spark 3 Pro is available in four colours Bordeaux red, midnight black, champagne gold and Nebula blue, with the SPARK 3 coming in aqua blue.
In keeping with the tradition, TECNO Mobile believes that the SPARK 3 continues to deliver top notch specs and quality devices at affordable prices compared to competitors in the telco market. The SPARK Series is one of the bestselling devices in the country and it is hoped that with an improved spec sheet the SPARK 3 series will continue to dominate the market just as its earlier precursors had.