Liquid Telecom, CFA sign deal to install air sensors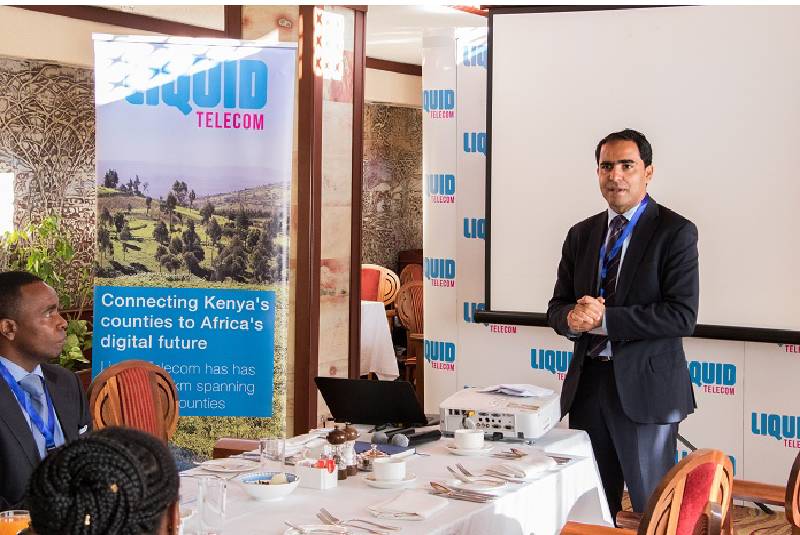 Liquid Telecom has signed an agreement with Code for Africa to install air sensors in 3,000 stations in Kenya that will detect dangerous pollutants.
The sensors to be powered by the Liquid Telecom's new Internet of Things Low Power Wide Area Network (Sigfox LPWAN) will be installed at the company's towers across the country to help the firm reduce the managing costs from 18,000 to 1500 annually using traditional WiFi networks.
"Liquid Telecom Kenya's new IoT network will help sensors.AFRICA create a detailed map of the problem, so that everyone can understand the scale and nature of one of our nation's biggest killers," observed Liquid Telecom East Africa's head Adil El-Youssefi.
At the time, Liquid Telecom has installed 60 sensors in Nairobi under CFA's sensors to monitor water, air and sound pollution.
CFA Technologist and sensors.AFRICA chief, James Chege said, "Air pollution in Kenya is a worsening problem as urbanization and economic growth lead to substantial increases in traffic levels, construction of high-rise buildings and new industrial activities, releasing fine particulate matter into the air. Weak refuse removal services also result in citizens burning plastic and other garbage on roadsides, making pollution even worse."
This comes at a time when Global Burden of Diseases study shows that over 20,000 Kenyans are dying to pollution every year.
AFRICA, a Pan-African citizen science initiative provides a two-and-a-half-minute analysis of pollutants by the use of sensor technology.
World Health Organization (WHO) report on pollution in Kenya records air pollution in fifth place in causing deaths and disability.
In 2015, the Kenyan government put measures of curbing this menace by make amendments to Environmental Management and Coordination Act of 1999.
To be installed in phases, the sensors will first be fitted in Nairobi then extended to Nakuru and Mombasa.
The project has drawn partnerships with watchdog organizations and community radio stations within Nairobi.