Robocops, flying cabs to dominate new world order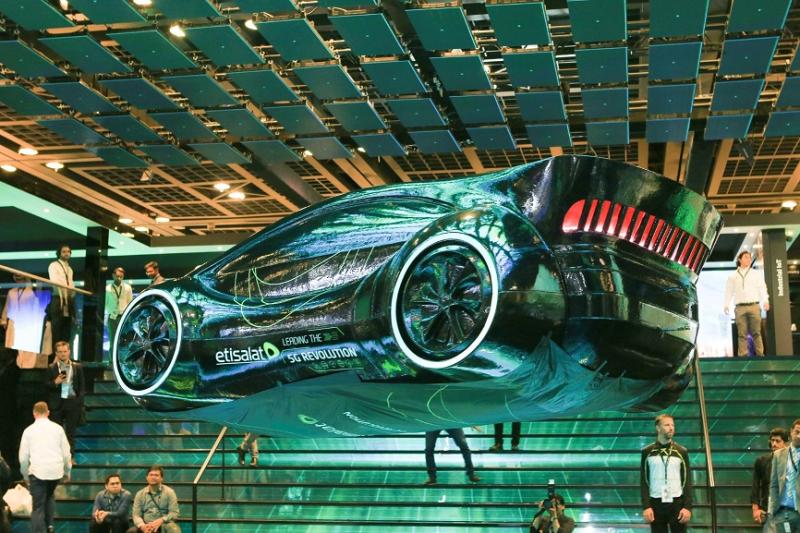 A flying electric car that runs on the 5G network of UAE's telecom operator Etisalat stunned thousands of technology innovators at the last exhibition in Dubai.
If it wins the approvals of regulators, in a few years, you will manage to hail a flying taxi to your doorstep, strap in and tell it where you want to be and it will take off to your destination.
You will not need a helipad or a runway. The flying vehicle uses the same parking space available on the streets to maneuver. Also at the GITEX tech mega-show that comes to an end this week were a number of self-drive cars with different capabilities beyond flying.
The innovators see one of its major users in the taxi business. The vehicle will not need a driver or a pilot. And if you are afraid of flying or you just want to stay on the road, the flying taxi will also self-drive to your destination as you sit back.
The innovation, displayed in a packed room of technology enthusiasts at the GITEX Technology Week, was powered by the 5G network, which provided the necessary comfort that it has the capacity to use artificial intelligence and make decisions at the same speed as that of a human being or faster.
Etisalat said 5G is about 20 times faster than 4G, featuring virtually no latency and ultra-low energy requirements and this makes the network deal with all the fears of processing speeds and accidents raised in previous innovations.
The innovation is part of the 'Pop.Up Next' concept that is driving inventions around the autonomous cars space. This is the world's first fully electric and zero-emission modular system vehicle.
Its flight module allows the car to lift itself into the air vertically. It can perform both the autonomous and electric modes. It also has a 49-inch screen that relays information to its passengers, plays music and offers other entertainment services depending on the mood of the passengers.
Besides the flying cars, the world of robotics was in full energy at the technology fair. Some of the wonder robots on display included those that can do customer service jobs, security guards, singers, tour guides and receptionists. But it was the Robocop that got many tongues wagging.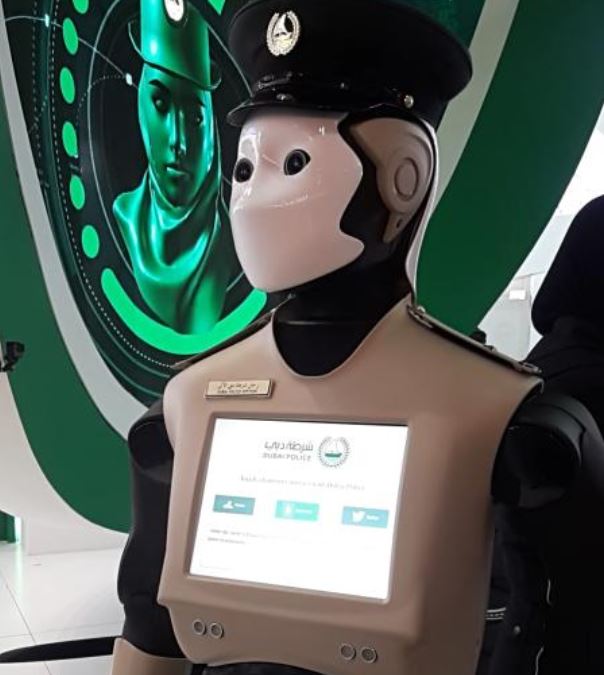 The Dubai Police brought its first ever police robot patrolling its streets.
Dubai is hoping to have a human-free police station in 2030. The police robot, described as a wonder robot, uses artificial intelligence and can 'speak' and answer a good number of questions as well as offer help to road users. People can also use them to pay fines and get information by tapping a touchscreen on its chest.
The Robocop can also identify wanted criminals as well as collect evidence. It can speak in six languages, including English and Arabic. It can shake hands and even offer a military salute.
They are expected to start patrolling crowded parts of the city. The scary invention will replace some human crime busters.
Though there is a good attempt to make the Robocop look as human as possible, it lacks a 'mouth' and where the mouth should be is covered by some white material. It also has scary eyes and is a little slow in turning its head towards a suspect.
But on the brighter side, the Robocop will work 24 hours a day, will never ask for leave and their 'pay benefits' will be a fraction of the costs paid to the human police officers. The cop does not need a visa either or medical insurance. They do not need hours of training. The Robocop is also expected to engage millions of tourists who visit Dubai every month.
Reporting crime
The Dubai Police also brought a video application that can be used by the deaf to report crimes. The deaf person will use sign language to report the crime to a police officer seated at the end of the line who will then dispatch the nearest ground team to their location using Google Maps. The robot can be uploaded with pictures of people and programmed to call the police station once it spots them on the streets.
There were also a number of robots on display at the Dubai World Trade Centre (DWTC) that would work as parking assistants, offer help to road users and tourists, help in flight check, among other services. Some can even take selfies with tourists.
One of the robot manufacturers, RobotikWorld, said it can now distribute robots that can work as security guards, receptionists, tour guides, hotel room service waiters, and medical assistants.
The firm has several orders already. It says it has so far sold receptionist robots for offices in Dubai, as well as a guide robot for a hospital.
One of its robots got a job as a security guard at Dubai Mall, which is the busiest mall in the city, for a three-week-long pilot phase for the Dubai Police. The firm also has something for the entertainment space. It has developed a robot that sings and plays the piano.
The singing robot can sing any song after it is downloaded into its system.
On its part, the tour guide robot is looking to work at museums, airports, hospitals and other places that need a customer service desk. The hotel robot can work as the concierge, can book appointments, purchase tickets for guests and also help them sign out and check in their flights.
The development of robots will however see some people lose jobs since it will be impossible to compete with them at performing routine taskss.
The robots companies will have a great job convincing labour organisations and governments to allow companies to hire these robots.