Mabati rolling mills launches photography competition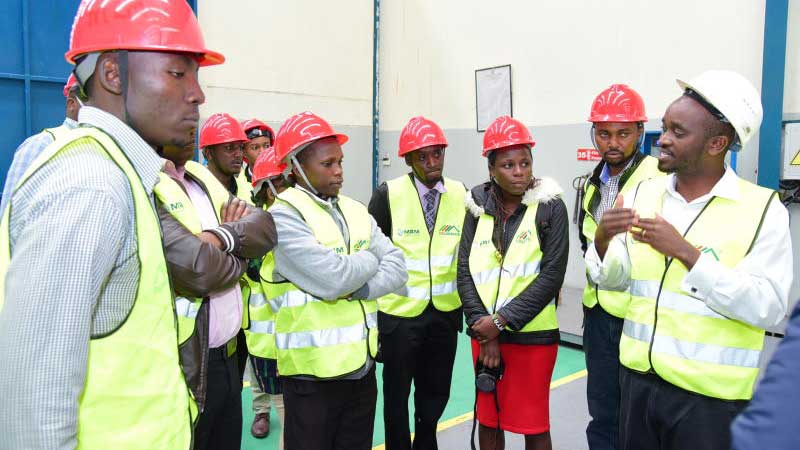 Mabati rolling mills yesterday launched the Eye in the Wild campaign.
The second edition of the annual photography competition is aimed at sparking conversations on environmental conservation
Dubbed "STOP THE CHOP", the photography competition hopes to draw the public eye through the camera lens on the state of flora and fauna conservation in Kenya
This marks the second edition after the first edition that was launched on March 29, 2017 that attracted over 850 submissions from the public
Entries were received from both established photographers and amateurs
"We are thrilled to be part of this great awareness movement, we need to protect our environment to safe guard our future generations. Climate action is a duty for all, it's an honor to be part of an initiative that will drive the conversation around conservation while appreciating the beauty of Mother Nataure," said Safal Group Regional Marketing Head for East Africa, Harry Muchangi.
By the use of digital communication campaigns, the organizers seek to drive the thought home through key stakeholders in shedding focus on the need to conserve environment.
It also seeks to help scale down the use of paper in organizations, enhancing movement of cloud storage to eliminate paper wastage and encouraging tree planting initiatives across all ages
Mabati rolling mills head of marketing, Ms Karen Gikunda noted that the country was headed towards a major disaster if serious interventions were not made to protect the country's water towers like the Mau forest which are at the brink of extinction
"This year's competition will be about the forest conservation, the beauty of it, its impact on the climate change and the environmental degradation. This is notably seen by the current happening as well as the use of digital platforms to get this message to the right audience," said Karen
While projecting that by 2030 there will be an 8 billion metric ton gap between supply and demand of natural resources. She castigated cooperate organizations for not actively taking part to make sustainability an integral part of their digital strategy
"It has become evidently clear that if organizations do not actively seek to make sustainability an integral part of their digital strategy, not only will they stop to existing but the whole planet might as well," said Gikunda
It is clear that sustainability will not be a co-operate goal, but a necessity, she added.