How to draw more life out of your phone's battery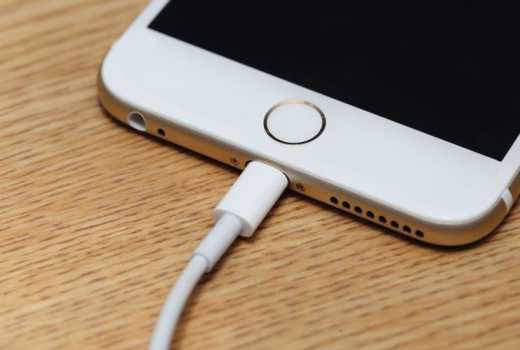 Apple recently got into trouble for slowing the speed of its older phones, but while customers weren't happy about this, it appears there was good reasoning behind it.
According to Apple, they were throttling their phones because of battery degradation – our smartphones' ability to keep charge degrades over time due to the physics of how a battery works.
Slowing down the phone allows the processor (the brain of the phone, if you will) to reduce the amount of charge a phone sips during the day. This way, you're saved the hassle of a dead phone before day's end. Better a slow phone than a dead one, no?
But with this kind of thinking, and with smartphone innovation crawling to a halt, and the prices for high-end smartphones fast approaching a new normal of $1,000 (Sh100,000), it seems that in the coming years, we're going to be keeping our devices for longer than a year.
This means that there's need to keep your battery in good shape for as long as you can. Granted, we can't totally prevent battery degradation, but all's not lost as we can change our habits to slow the decline.
Modern-day phones use lithium ion batteries, which have the ability to take in and store a substantial amount of charge considering their physical size. This charge is measured in milliampere hours (mAh).
The stressors
To understand how a battery works, think of it as stuffing a pillow. In the beginning, this process is easy if all you have to do is throw in the stuffing. But as the pillow starts to get full, you have to use some force to make sure more stuffing gets in and stays in.
Batteries are basically a store of ions. When you connect your phone to the charger, the battery starts to fill up with ions, at first very easily. As the battery gets fuller, more effort is needed to input and store the ions at the same rate as in the beginning. This is where the trouble sets in.
The extra effort needed at this stage causes stress on the battery, so it starts heating up. This heat affects the battery over time by degrading its ability to accept and keep ions. This should be avoided, and is why keeping your phone fully charged up to 100 per cent and still connected to the charger is not a good idea.
Most smartphones charge within three to four hours, this means that if you charge your phone overnight, it will be at 100 per cent charge for more than three hours. This will affect it negatively. So, tip number one: avoid charging your phone overnight.
Another factor that degrades batteries over time is discharging it from 100 per cent to 0 per cent regularly. The sweet spot for optimum battery function is between 50 per cent and 60 per cent. You can keep your battery there by charging your phone in bits throughout the day.
Lastly, avoid using your phone as you're charging it, as this puts the battery in a weird place of accepting and giving at the same time. This leads to a buildup of heat, which degrades the battery. So unplug your phone before use.