Facebook boss Zuckerberg apologises for privacy failures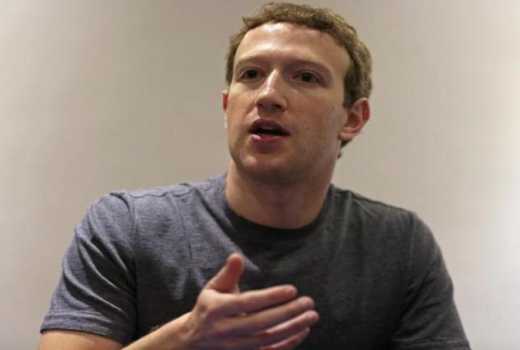 Facebook Inc Chief Executive Mark Zuckerberg yesterday told lawmakers that his own personal data was included in that of 87 million or so Facebook users that was improperly shared with political consultancy Cambridge Analytica.
But he pushed back on Congress members' suggestions that users do not have enough control of their data on Facebook in the wake of the privacy scandal at the world's largest social media network.
"Every time that someone chooses to share something on Facebook... there is a control. Right there. Not buried in the settings somewhere but right there," the 33-year-old internet magnate told the US House of Representatives' Energy and Commerce committee.
The hearing was Zuckerberg's second in two days, to which he once again wore a dark suit instead of his usual gray T-shirt. On Tuesday, he took questions for nearly five hours in a US Senate hearing without making any further promises to support new legislation or change how the social network does business, foiling attempts by senators to pin him down.
Investors were impressed with his initial performance. Shares in Facebook posted their biggest daily gain in nearly two years on Tuesday, closing up 4.5 per cent. They were down 0.7 per cent in early trading yesterday.
Personal information
Facebook has been consumed by turmoil for nearly a month, since it came to light that millions of users' personal information was wrongly harvested from the website by Cambridge Analytica, a political consultancy that has counted US President Donald Trump's election campaign among its clients.
Zuckerberg faced broad concerns from members of Congress about how Facebook shares user data.
"How can consumers have control over their data when Facebook does not have control over the data?" asked Representative Frank Pallone of New Jersey, the ranking Democrat on the Energy and Commerce committee.
The latest estimate of affected users is up to 87 million.
Patience with the social network had already worn thin among users, advertisers and investors after the company said last year that Russia used Facebook for years to try to sway US politics, an allegation Moscow denies.
Lawmakers have sought assurances that Facebook can effectively police itself, and few came away from Tuesday's hearing expressing confidence in the social network.
"I don't want to vote to have to regulate Facebook, but by God, I will," Republican Senator John Kennedy told Zuckerberg on Tuesday. "A lot of that depends on you."
Zuckerberg deflected requests to support specific legislation. Pressed repeatedly by Democratic Senator Ed Markey to endorse a proposed law that would require companies to get people's permission before sharing personal information, Zuckerberg agreed to further talks.
"In principle, I think that makes sense, and the details matter, and I look forward to having our team work with you on fleshing that out," Zuckerberg said.
Zuckerberg batted away often-aggressive questioning from lawmakers who accused him of failing to protect the personal information of millions of Americans.
On Tuesday, Zuckerberg apologised several times for Facebook failures, disclosing that his company was "working with" special counsel Robert Mueller in the federal probe of Russian election interference.
He added that Facebook was working hard to change its own operations after the harvesting of users' private data.
Seemingly unimpressed, Republican Senator John Thune of South Dakota said Zuckerberg's company had a 14-year history of apologising for "ill-advised decisions" related to user privacy. "How is today's apology different?" Thune asked.
"We have made a lot of mistakes in running the company," Zuckerberg said, and Facebook must work harder at ensuring the tools it creates are used in "good and healthy" ways.
The controversy has brought a flood of bad publicity and sent the company's stock value plunging, but Zuckerberg seemed to achieve a measure of success in countering that.
After aggressive questioning about Facebook's alleged political bias from Senator Ted Cruz, Zuckerberg was asked if he was ready to take a break.
"That was pretty good," he said of the exchange with Cruz.