CS Mucheru among Kenyans defrauded Sh20 billion by Wananchi Group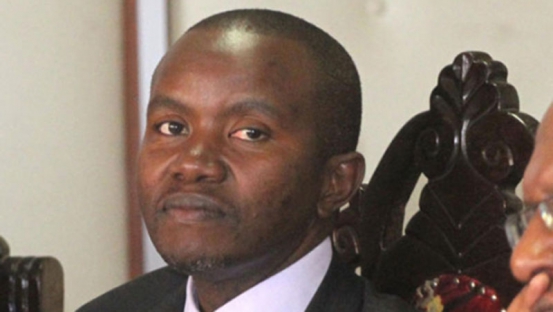 Information and Communication Cabinet Secretary Joe Mucheru is among wealthy Kenyans claiming to have been defrauded of Sh20 billion by home entertainment operator Wananchi Group.
Joe Kamau, who is representing the affluent club, claims in court papers that his clients lost the money through misappropriation.
"Mr Ali Mafuruki has stated to me that over the past three years, Altice Capital is liable for loss of funds belonging to Wananchi Group and running cumulatively to about $200 million on account of mismanagement and misapplication of funds and fraudulent activities," says Mr Kamau.
Mafuruki is a Tanzanian entrepreneur billionaire with interests in retail and venture capital.
He is a former chairman of Wananchi Group Holdings based in Mauritius. Altice is supposedly holding Wananchi Group to ransom because it is aware of improprieties relating to tax avoidance committed by East Africa Capital Partners – a principal shareholder in Wananchi Group.
Mr Kamau is suing on behalf of "hundreds" of Kenyans, including CS Mucheru, who are shareholders in Wananchi Nominees – a firm that has invested in Africa Telecommunications Media Technology Fund 1.
Prior to his appointment as CS, Mr Mucheru had founded Wananchi Online and still retains a stake in the firm.
Wananchi Online was acquired and later renamed Wananchi Group, which is behind the Zuku brand.
The CS yesterday confirmed his interest in the firm through Wananchi Nominees, which is an investor in a complex and multi-layered ownership structure.
He is, however, not named in the court documents as an active litigant. Mr Kamau's claims are contained in his affidavit deposited in court.
Wananchi Nominees are seeking to be enjoined in another suit where Richard Bell, a prominent Kenyan businessman, is fighting a decision by the Kenyan Revenue Authority appointing him as the tax representative for the Wananchi Group subsidiaries operating locally.