Longhorn targets 10 million learners with exam revision app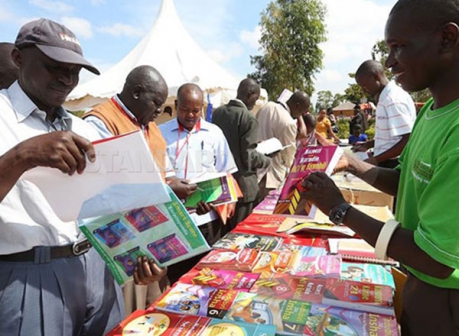 NAIROBI, KENYA: Longhorn Publishers targets 10 million school-going children and teachers with its newly launched mobile-based exams revision application in the next two years.
The listed publisher has initiated plans to reach out to corporates, schools, county governments and non-governmental organisations to help it sign up more learners from Kenya and the region. "There has been a growing appetite for digital content in schools both public and private.
The trend is mostly attributed to the Government's launch of the digital literacy programme as well the need to integrate technology in teaching and learning and this has been further accelerated by extensive use of smart phones,'' said Group Managing Director Simon Ngigi.
More than 180,000 users in Kenyan schools have already subscribed for digital content from the platform in the past four months alone while 5,000 more from Tanzania are benefiting from the curriculum-linked online education resource.