Pokemon Go triggers worldwide concerns for propriety, security
SCI & TECH
By Xinhua | July 22nd 2016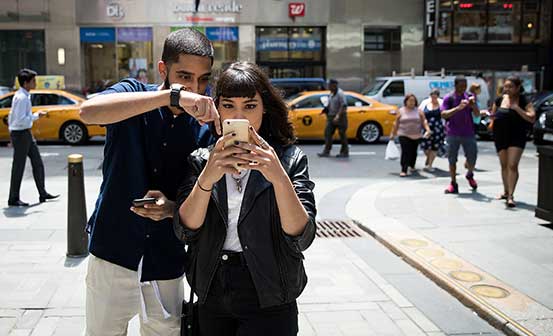 Pokemon Go, an augmented reality app, has recently swept around the world, which has brought about a round of reflection on the issue of propriety and security in a global context.
By combing the real world with virtual set, plus familiar cartoon creatures, this smartphone app has captured legions of fans, thus eclipsing other social media like Twitter.
However, myriads of cases have indicated that this app has triggered worldwide concerns and even rage.
In America, this game is thought inappropriate in Holocaust Museum and Arlington National Cemetery, which are holy places for American people.
Such behaviors as trespassing, breaking into private properties, jumping off the subway to seek and capture digital animals have actually disturbed people's normal lives and endangered their lives.
People even come up with an ideal to use this app to drum up business by offering chargers or digital lures to customers in cities like Atlanta and San Francisco. The way people sign in the game through their email accounts is also a concern of privacy protection.
In Belgium, the authorities concerned warn about the potential dangers of pedestrians crossing the road while their eyes are glued to their smartphones. They are so devoted to the game that they are easily injured by busy traffic. Besides, engrossed players are always the victims of robbers.
In Middle East, some people said this game goes against the moral valence. They venture to sacred places like mosques to capture virtual creatures, which undermines the solemnity of these holy buildings. Besides, healthy departments also give notice that the use of app in the middle of the day is detrimental to the eyes due to direct hit of sun rays. Soldiers in Israel are even forbidden to use this app.
In Russia, government administrators call for a ban on this app, although it has not yet been released in this country, for the reason that it is not only a waste of life, but also disrespect to Moscow's well-known sites.