What it will cost you to live in Kenya's and Africa's tallest apartment skyscraper
The skyscrapers dotting the skyline of Nairobi's Upper Hill explain the country's growing niche for best architectural designs. Being on hilly ground beautifies the scenic view of the area, even better.
By end of next year, it is going to be the home to Eighty-Eight Nairobi Condominium, a 44-floor high-end residential building billed to be one of the tallest in the region.
Eighty-Eight, which will dwarf Africa's tallest residential buildings, is now on its 32nd floor. It sits at the corner of fourth Ngong Avenue and Bishops Road.
Owning a piece of this skyscraper that promises a breathtaking view of the city and the far horizons to range from Sh13.5 million to above Sh100 million.
It all depends on the size, the floor number and the amenities. At the pinnacle is the penthouse which promises rays of sun on the cantilevered sun deck.
The building, which targets those buying to live in or rent out, has seen increased interest from Kenyans in the diaspora as well as finance, legal, medical and government professionals working in Upper Hill.
Upper Hill has been strong on office spaces as opposed to residential buildings, forcing many workers, especially those serving in executive positions to reside in places such as Kitisuru, Lavington and Kileleshwa.
With a high trust deficit in the real estate sector due to many off-plan buyers losing money because of promises that never became houses, the project has a live camera on-site for potential buyers to view the progress of the project in real-time.
The project, estimated to cost at least Sh5.2 billion, is being built by Lordship Africa, which is part of Lordship Group — an international private equity and real estate development company.
The group was founded by Jonathan Jackson - born and raised in Kenya before going to the UK for studies. From there, he launched what grew into a mega property development business in eastern Europe.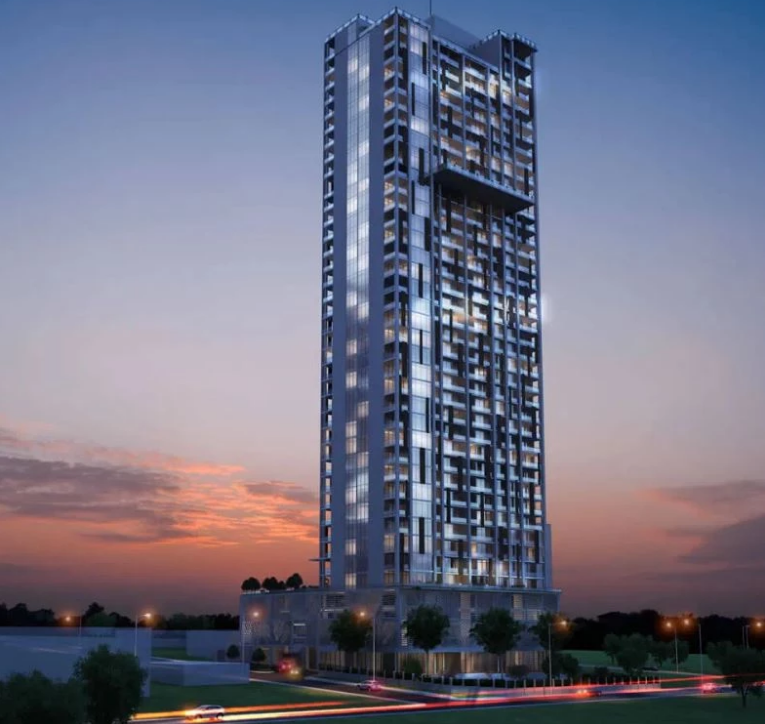 Locally, he has so far delivered Karen Hills, a high-end gated community with 60 fully serviced one-acre plots and houses with prices ranging between Sh66 million and Sh85 million.
Mr Jackson wants to replicate the same success with Eighty-Eight, which offers a range of houses — studios, one and two bedrooms, fully furnished executive apartments, two-bedroom executive-plus apartments; duplex junior penthouses and Lordship penthouses at the top.
Out of the 44 studios, each measuring 33 square metres, 40 have already been sold out, according to Marshal Mutei, the sales and development manager at Lordship Africa. "By October, we should be done with the concrete frame. The finishing will start mid this year so that the completion is by end of next year," said Mr Mutei.
Eighty-Eight is bucking the trend of mixed-use buildings where developers put residential units together with commercial and office spaces. "Not everyone wishes to bump into their colleagues all the time. They want a life that does not remind them about work all the time. That is why we chose to make them purely residential," said Mr Mutei.
For cash buyers, every unit requires $1,000 (Sh115,000) for reservation, followed by a 10 per cent payment once an offer letter is made.
Owning one-bedroom houses will require at least Sh20 million while two bedrooms go for Sh25 million.
The information available on the website for the project shows floors 20,24, 25,30 and 35 are sold out while floor 39 to 44 is reserved. The duplexes, which sit below penthouses go for $1 million (Sh115 million). Mr Mutei chose not to disclose the price of the penthouses.
For a penthouse, that buying will be given an empty floor, then flown out for a week in Milan, Italy to meet world-class architects to advise on how to plan and furnish it.
"It is a different ball game. Owning a penthouse is more than just affordability. Potential buyers will only be granted upon an interview with the director of Eighty-Eight since they will be residing with high profile people," said Mr Mutei.
Key facilities at Eighty-Eight include a lounge, 150-seat restaurant, store, 21-metre heated pool with sun deck, overnight guest rooms and three bars.
The building will also have a parking capacity of up to 518 vehicles, car charging points and a helipad. Mr Mutei says rising costs of construction materials has seen them adjust prices up.