How to build a house in under six weeks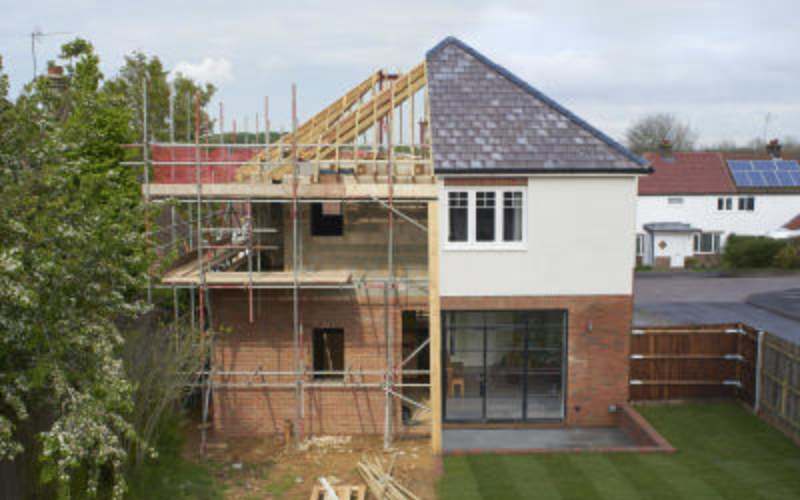 Two years ago, Simon Kamau decided to build a home in his rural area in Nyandarua for his family of five.
He took his Sh2.8 million savings to invest in a housing option that is quickly gaining traction in Kenya, prefabricated housing.
"In two months, my three-bedroom bungalow was completed and ready to move into," says Kamau.
He heard about prefabricated housing through a friend and was immediately captivated by the pictures in the catalogue, and even more by the attractive lower prices.
Prefabricated housing, or prefab for short, is more than a choice. It is likely the key solution to Kenya's housing crisis.
Many companies have come up to provide contractors with the required prefab materials. They include Ankar Prefab Solutions, Boleyn Magic Wall Panel, Koto Housing, Eco Homes Kenya, National Housing Corporation and Thermoteq Limited.
According to global shelter organization Habitat, housing affordability is the main challenge in Kenya with many people unable to buy or build their own home.
"Kenya has an annual housing demand of 250,000 units with an estimated supply of 50,000 units, culminating in a housing deficit of tw0 million units, or 80 per cent deficit," said Habitat in a recent report.
Buying a house will cost you an arm and a leg, with buyers needing to part with on average Sh14.1 million for a 1-3 bedroom property, according to Hass Consult's report for the second quarter of 2020.
It figures that not everyone can afford to stick to the traditional way of owning a house. But while few follow Kamau and try unconventional building techniques, it is certainly not an impossibility.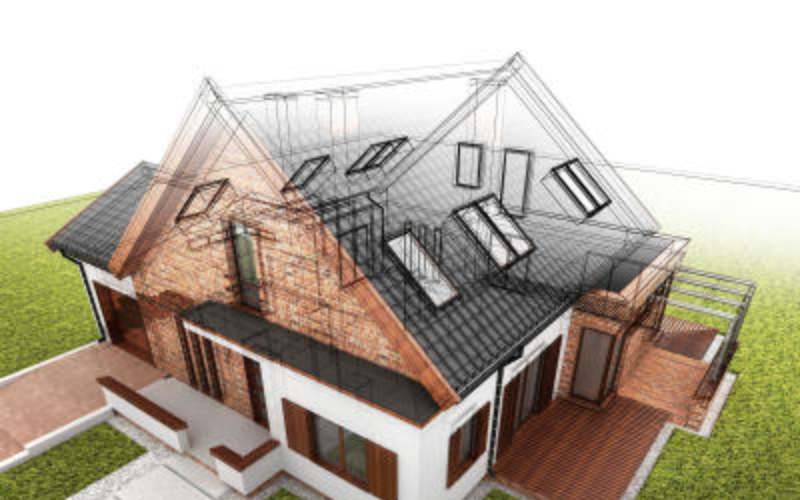 HOW IT WORKS
Can you build a house in six weeks? Alex Kariuki, founder and CEO of Ankar Prefab Solutions, gives a resounding yes.
Ankar uses prefab panels construction that is affordable, fast and efficient. The factory precast concrete panels are assembled on-site to form the exterior and to provide a shell upon which the internal finishing of the structure is done.
The project starts with a foundation like with other traditional buildings. Once you lay the foundation, the prefab panels are placed.
"The precast panel is made of concrete and reinforced with steel. It comes like a readymade, robust wall. These panels are then interlocked without the use of sands or plastering for the walls," says Kariuki.
"This method saves 50 per cent of time taken on the site because a normal bungalow would take six months to complete while panelling takes only six weeks."
Ankar builds the prefab houses for between Sh1.8 million and Sh2.8 million for bungalows and Sh3 million to Sh3.8 million for maisonettes.
All these houses come fully tiled and fitted, ready for occupation. The amount varies only slightly, depending on the location, size and finishes that the owner desires.
Koto Housing, a licensee of Malaysia's Koto Corp surprised the country when they proposed to build a three-bedroom house in 14 days at less than Sh2 million.
Koto allows clients to choose from a range of house plans covering everything from two-bedroom bungalows to five-bedroom villas.
The bungalows cost from Sh3 million for an 85-square metre two-bedroom unit to Sh6.3 million for a 170-square metre three-bedroom unit.
Maisonettes range from Sh5.5 million for a 150-square metre four-bedroom unit to Sh8.5 million for a five-bedroom unit.
The prices include materials and installation but are exclusive of the cost of land.
Benefits of prefab housing
The cost of a prefab house compared to other traditional buildings is significantly less.
Kariuki says prefabs are not a new thing in Kenya but a blast from the past, the 1900s when Kenya Railways used the technology to build staff quarters.
"You will spend 30 to 40 per cent less compared to a stone construction," he says.
"Cutting down your budget is not the only upside, concrete is also more durable. The panels are reinforced with steel which improves strength and durability so there are no cracking walls."
He adds that the technology is environment-friendly as it creates less waste because of the precise calculation of the material.
The government's Big Four Agenda seeks to deliver one million houses by 2022. This is an opportunity to integrate the new building technology which the government has already started in building the county government houses in Nairobi's Maringo and Majengo estates.
Homeownership is no longer a reserve for the uber-rich.
Moreover, since prefabs save on both cost and time of construction, they could be adopted by social housing developers to come up with as many units as possible within a short time and hence cut the housing deficit.