Itare Dam the Sh34b white elephant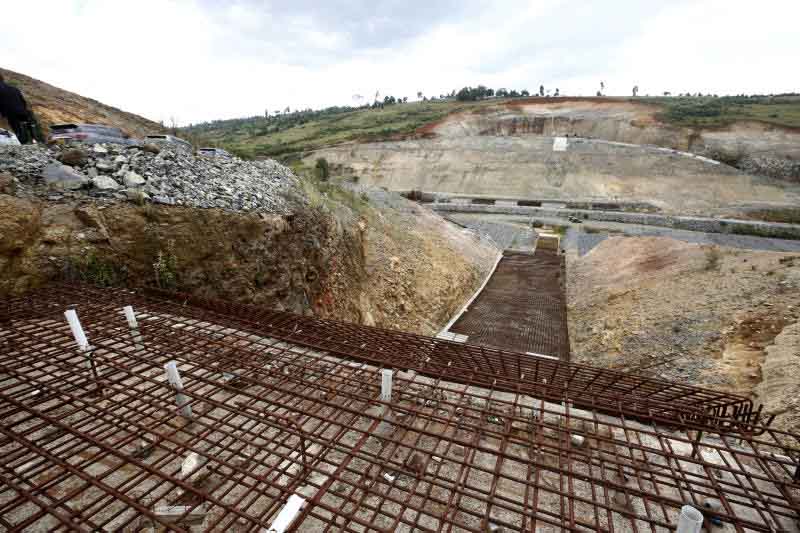 When Jubilee Government took power in 2013, President Uhuru Kenyatta and deputy William Ruto wasted no time in commissioning the construction of the Sh34 billion Itare Dam.
On June 15, 2015, at State House in Nairobi, the President signed a financing agreement with Italy's BNP Paribas and Intesa San Paolo banks for the construction of the dam in Kuresoi South Constituency.
Uhuru had just held bilateral talks with Italian Prime Minister Matteo Renzi, who witnessed the President put pen to paper.
Six years later, the project that was expected to end the perennial water shortage in Nakuru County, with a population of about 2 million, is yet to deliver a single drop.
The dry taps mean residents have to do with a four-day water rationing programme, which is not only a huge inconvenience but also a barrier to investment.
The few who can afford it have installed huge tanks and buy water for sustainable supply.
Those who live in the drier Rongai and Njoro areas are particularly hardest-hit and have to ensure every precious drop is stored.
Nakuru Governor Lee Kinyanjui is frustrated that the devolved region is still grappling with water shortage after billions of shillings were pumped into the dam project.
"It's painful that residents' taps are dry despite heavy investment by the government. Even with the ongoing court cases, the government should ensure the project resumes. A few selfish individuals should not be allowed to keep millions suffering," Mr Kinyanjui has previously said.
The governor says although his administration has been sinking boreholes in many parts of the county to complement the existing supplies, the only way residents will ever get adequate water is if the dam is completed.
"The dam was supposed to yield 100,000 cubic metres per day, which is a tall order to source from boreholes. Nakuru is Kenya's fourth-largest town and it is a shame that our people still have to struggle to get clean water."
At the site of the dam, 90km west of Nakuru town, the only signs of the proposed 57-metre high dam are huge earthworks.
According to the Rift Valley Water Works Development Agency, the project that stalled nearly three years ago was halfway done.
Despite clinching the tender to build the dam in 2014, Italian company Co-operativa Muratoi e Cementisti Di Ravenna (CMC Di Ravenna), which registered a Kenyan branch to undertake the project, started actual construction in 2017.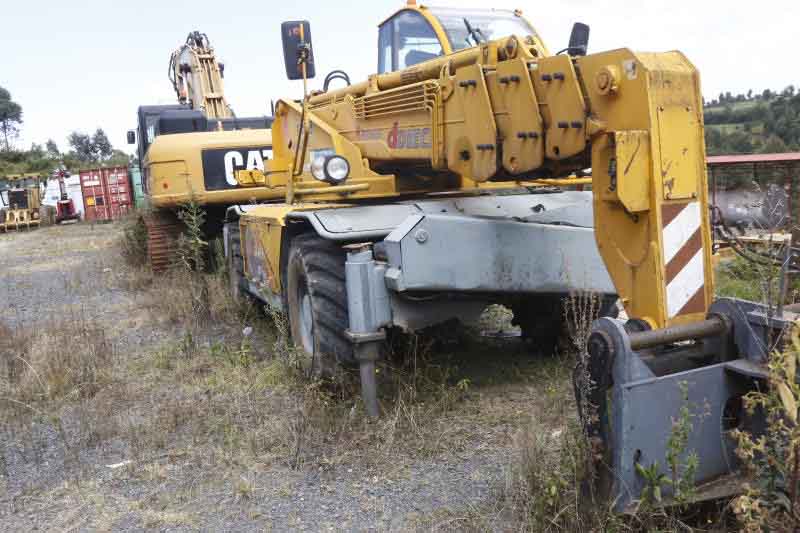 Mobilised resources
The company mobilised the required resources worth hundreds of millions of shillings to two sites, where they built infrastructure to produce construction materials.
Construction began at Ndoinett Forest, which lies on the border of Kuresoi North and Kuresoi South constituencies. At Kibunja Forest in Molo, the company set up a site to start drilling a tunnel that would be 1.2 metres in diameter and 113 kilometres long.
For at least one year, more than 2,000 workers were gainfully employed, while business was booming for hundreds of suppliers who dealt with the Italian firm. Samuel Cheruiyot, a resident, says the project had breathed life to the rural area, as young people arrived in the hundreds in search of jobs.
"The only source of income had been farm work and many youth had left for urban areas," says Mr Cheruiyot.
But in early 2018, CMC Di Ravenna started experiencing financial constraints back in Italy.
This had a ripple effect on operations at the Itare Dam.
Workers at the site downed their tools due to delayed or reduced payments, while suppliers who were owed millions of shillings crossed their fingers and prayed that the debts would be paid.
It was not until November 2018 when the project finally ground to a halt, with the company sending the workers home indefinitely. The vehicles and construction machinery were left to gather rust and dust at yards in Ndoinett and Kibunja.
CMC Di Ravenna, which was also engaged to construct Arror and Kimwarer dams in Elgeyo Marakwet, filed for bankruptcy in Italy, even as its Kenyan subsidiary struggled to service a Sh595 million loan borrowed from Barclays Bank (now Absa), to finance equipment purchase.
In the years since everything went south, the project's main site has been turned into a grazing field. Traders who had been doing brisk business quickly closed shop, while rental houses the workers occupied are now vacant.
Received kickbacks
It did not take long before senior government officials were hauled before the courts and charged with receiving kickbacks and engaging in other illegal activities.
Other individuals who were directly involved in the project have declined to comment until investigations are completed, or until they are authorised to speak by their seniors in government.
Collapse of the dam project also meant the Italian company could not fulfill a contract to tarmac the nearly 40-km Kiambiriria-Ndoinett road as part of its corporate social responsibility.
The plan was to improve accessibility to agriculturally rich areas in Kuresoi, where poor road networks pose a major challenge to farmers who produce milk, potatoes, maize and other crops on a large scale.
"We had high hopes that this would be the first and only tarmac road in Kuresoi North. This, however, remains a pipe dream, as long as the dam project is not completed. As farmers, we shall continue to suffer," says Sirikwa MCA Alfred Mutai.
During the dam's construction, the company maintained the road with murram to facilitate the movement of its heavy machinery.
Today the road is in poor condition and is only accessible by raised vehicles.