Landscape architects 'left out' of new road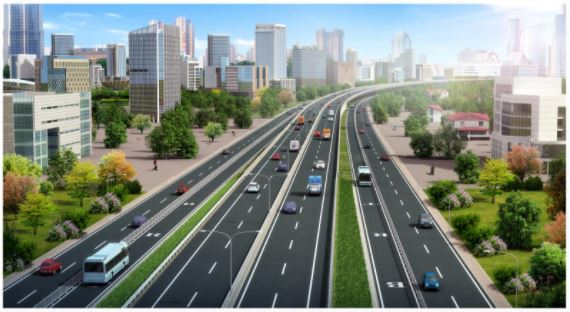 Landscape architects have protested over being left out of the initial planning of the Nairobi Expressway.
Speaking during the release of an industry status report by the Architectural Association of Kenya (AAK), the architects said failure to involve them has resulted to the road being vehicle-friendly instead of people-friendly.
The AAK in the past has also expressed concern on the prioritisation of the project and the level of stakeholder engagement and consultation.
"What the government is doing in terms of coming up with projects is good, but not enough. Most of us are being consulted after the wrongs have been done or the projects is ongoing," said Ambrose Ofafa, chairman of the land architect chapter.
"However, it's not late for those constructing the expressway to contact us to give our view and correct the wrongs done since it's not people-friendly in terms of open spaces and aesthetics, but only car-friendly."
Improve transport
The Sh62 billion Nairobi Expressway that begins at Mlolongo to Jomo Kenyatta International Airport, Nairobi's CBD and ends at Westlands along Waiyaki Way, will have two traffic lanes in either direction and will feature 10 interchanges, with a considerable portion of the road being elevated.
It will provide an important connection between the A109 Nairobi to Mombasa route and A104 Nairobi to Malaba route.
A feature of the new expressway will be the dedicated Bus Rapid Transit facilities, which will also help to improve public transport for the city.
It is not the first time that environment professionals including contractors have claimed they were left out of mega construction projects, with the government opting for foreign experts, citing lack of capacity and professionalism among local experts.
The architects also questioned whether the expressway is value for money for Kenyans and worth the cost.