Looming eviction as airport plan unfolds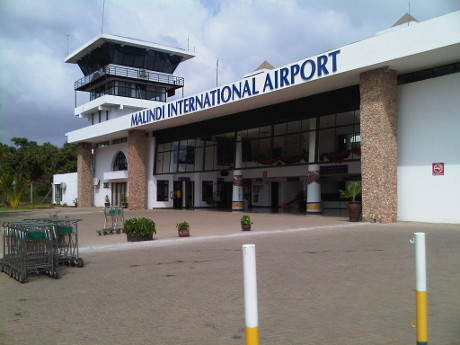 Squatters at Kwa Chocha are facing eviction as the national government moves to implement phase two of Malindi International Airport expansion.
Kilifi County Commissioner Magu Mutindika said some squatters failed to relocate even after getting compensated to vacate the land.
According to Mutindika Sh418 million was paid out in compensation last year.
Mutindika was leading the Presidential Delivery Unit on tour of Government projects in Malindi yesterday accompanied by officers from the National Land Commission (NLC) and the Kenya Airport Authority (KAA).
"The people who were compensated and were supposed to leave have put up temporary structures on the land. The Government will forcibly evict all those who have defied orders to leave," he said yesterday.
More than 300 families were compensated to vacate the 25 hectares. Some demolished their houses and left but others received money but stayed put.
According to KAA, the Malindi International Airport needs at least 259 hectares of land as opposed to the current 100.6 hectares.
The land is required to extend the runway from the current 1.5 kilometres to 2.5 kilometres and ensure security and safety of the facility.
Already completed is the Sh300 million phase one of the project that included expansion of the airport's apron, construction of a car park and a 7.5 kilometre security fence.
According to Mutindika, some Sh700 million will be paid out as compensation for the second phase of the project.
"We will soon start embarking on phase two of the project to enable the airfield handle bigger commercial aircraft," he said.
When the runway is extended, the airport will be handling direct international flights which is expected to increase tourist arrivals.
According to Malindi Airport manager, Mohamed Karama the tender for the expansion of the runway has already been advertised and awarded.
"We are currently engaging the consultant on the action plan for the extension the runway," he said.
Mutindika said the government was keen on improving the economy of the region which largely depends on tourism by fast-tracking ongoing multi-billion infrastructure projects.
Some of the flagship projects include the tarmacking of 116 Kilometres Malindi-Sala Gate Road in Tsavo East National Park at a cost of Sh4.1 billion which is 82 per cent complete.
"Another Sh1.5 billion project which includes tarmacking Sabaki Bridge-Marikebuni-Marafa Road is 41 per cent complete and contractors have been advised to fast-tract the project," he said.
The construction of Ronald Ngala Utalii College in Kilifi at a cost of Sh4.2 billion, which has the capacity to host 5,000 learners is 53 per cent complete and its first intake is expected in September 2020.