Turning a home into a hotel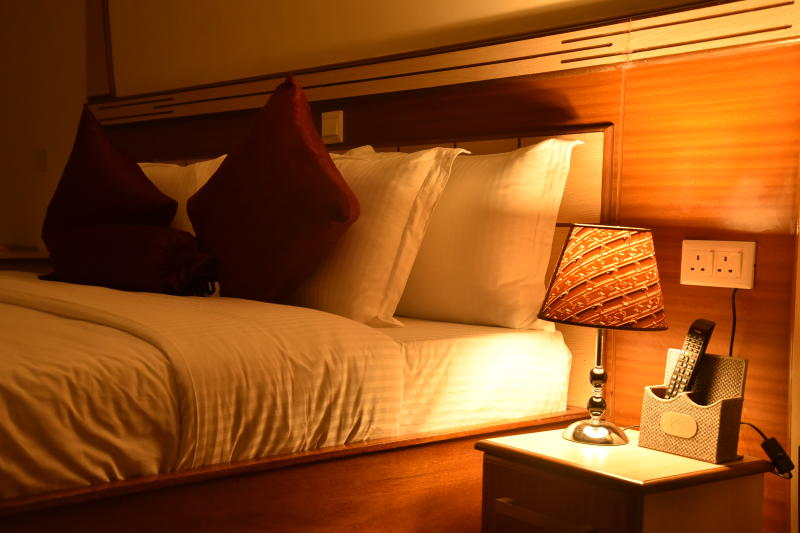 Empolos Hotel is a modern work of architecture that has just joined Nakuru's new skyline in this rapidly expanding town.
Situated in Shabaab area and overlooking the famed Lake Nakuru National Park, home to the largest flock of flamingos, Empolos offers a beautiful bird's eye view of the town.
Interestingly, the hotel that opened its doors to guests last month, was not originally built as a hotel.
It was originally planned to be a residential flat but when it was done, the owner got better ideas courtesy of Hobab Hospitality Consultant, who specialise in turning residential property into posh hotels.
David Mwangi, the managing director of Empolos Hotel, says a hospitality facility is an extension of a home. "I have for years been working with residential developers to convert already existing, under construction or planned residential properties to turn them into hotels, guest houses, home stays," he says.
Mwangi says some of the factors to consider before converting a residential facility into a hospitality one include the nature of the facility set up.
Are there rooms for accommodation and if yes, are all rooms en suite with individual bathroom facilities? Could there be a restaurant or eat out space and is it commensurate with the number of rooms available?
"Once we establish the right set-up, go ahead and plan the interiors such as bed size, lighting style, furniture, bathroom accessories, electronics, communication equipment," says Mwangi, adding that at this level, different professionals are required, including engineers, quality or quantity surveyors, electrician, carpenter, plumber and an IT expert. Based on where the property is location, the team determines which class will do well there.
For example, a facility in Runda would not have the same clientele as the one in the Central Business District. He says many developers make the mistake of setting up the right facility in the wrong location. He says the location of the property determines the security measures to be put in place.
He says when done with the reconstruction and the interior design, the next thing is to get potential clients to know of the existence of the new facility.
Nakuru has become popular with Nairobi residents seeking a break from the capital over the weekends. The county has not only Lake Nakuru National Park but also Lake Naivasha, Lake Elementaita as well as the famed Egerton Castle some 20 kilometres from Nakuru town.