UK to give Sh800 million to rehabilitate Malindi town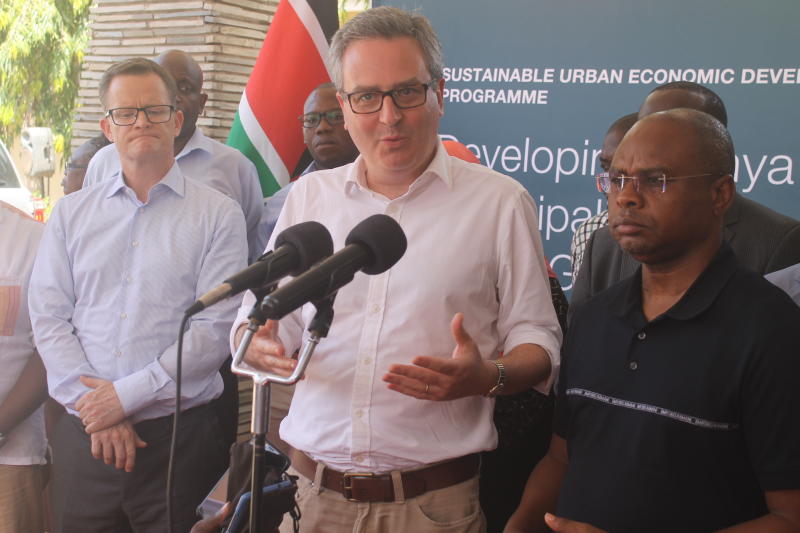 Malindi Town will be rehabilitated at a cost of Sh800 million donated by the British government.
The money will be given over the next five years and the facelift is aimed at attracting investment, according to an MoU signed between Britain and the county government.
The plan is part of the Sustainable Urban Economic Development Programme (SUED) in Kenya meant to support emerging urban centres by putting in place sustainable urban economic plans, improving the investment climate and drawing in investment for key infrastructure and value chain projects.
This includes integrating digital technologies to build 'smart' cities to improve services and enable a better quality of life.
Governor Amason Kingi signed the deal with representatives of the British government's Department for International Development (DFID) in Malindi town on Tuesday.
Malindi is among ten developing urban centres that will benefit from a Sh8 billion grant from Britain.
They are among 53 municipalities that took part in a competition for the grant advertised in October last year.
Kilifi and Mtwapa towns, also in Kilifi County, will receive similar grants, according to Housing and Urban Development Executive Karisa Dadu.
"We are keen to make Malindi a major town, not just in this region but in Kenya at large. Among other things, we want to set up a modern ship building yard where we will also produce fishing boats for sale. The yard will also be a servicing centre for the vessels," said Dadu.
He added: "We anchored our proposal for the grant on several areas, including the blue economy where local fishermen will have a platform to market sea products and marine resources that will generally make Malindi a value addiction centre for the marine products."
British High Commissioner Nic Hailey said: "Cities are places where people move to improve their lives. The partnership between Britain and the counties is a healthy one."