Government ready to build 48,000 houses in 24 counties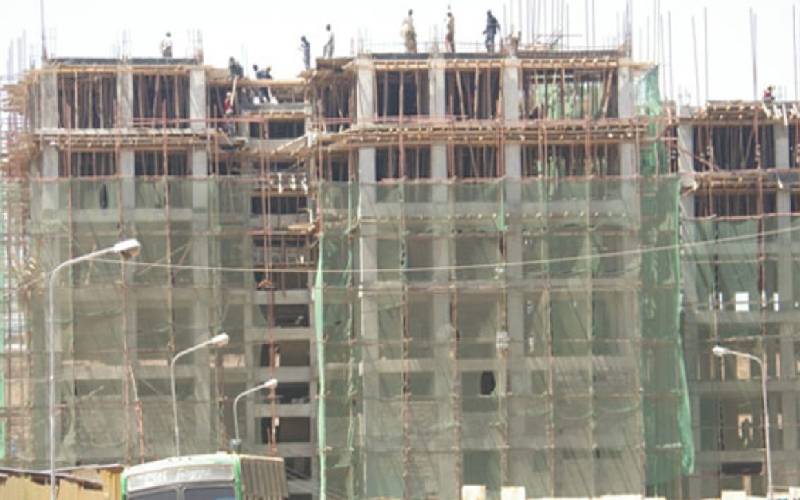 The Government has secured 9,800 acres in 18 counties for construction of houses in the affordable housing plan, a State official has said.
Patrick Bucha, the Housing Secretary in the State Department of Housing and Urban Development, said the Government had reached an agreement with 24 counties, detailing the role they will play in setting up the houses.
The plan is to put up one million units that will cut the deficit being experienced in the sector.
Speaking in Kisumu during a housing conference, Mr Bucha said Sh24.4 billion had been disbursed to build infrastructure such as access roads, sewerage systems and power lines on the land the houses would be built.
He said land acquisition was the biggest impediment to the housing project.
"The Government has issued 20,600 title deeds in the areas the houses are to be put up. This will make it easier for current dwellers to be part of the project," said Bucha.
He said the Government was working to reclaim grabbed houses and land as part of the project.
"We are preparing an inventory of all public land and houses. We are going to move to court to reclaim all of these," Bucha said.
Informal settlements
The ministry, he added, only became aware of some of the grabbed public properties when civil servants were being evicted from Government houses.
Bucha disclosed plans to upgrade 498 informal settlements countrywide through partnerships with counties.
Kisumu Governor Anyang' Nyong'o, whose government plans to put up 10,000 affordable housing units, said he had entered an agreement with the National Housing Corporation and LapFund to realise the goal.
Prof Nyong'o said 35 acres on which old municipal bungalows stood would be used for development of the houses under the partnership.
"Kisumu City has identified several old municipal estates for redevelopment," said Nyong'o, adding: "Public participation and opinions are very necessary for the success of such huge public projects."
Speakers at the conference said Government subsidies, use of modern construction methods and a reduction in bureaucratic bottlenecks when seeking regulatory approvals, would be needed if the State was to achieve its housing plan.
The conference brought together delegates from around the globe. They discussed affordable housing.