Why Nairobi is recording an upsurge of serviced-apartments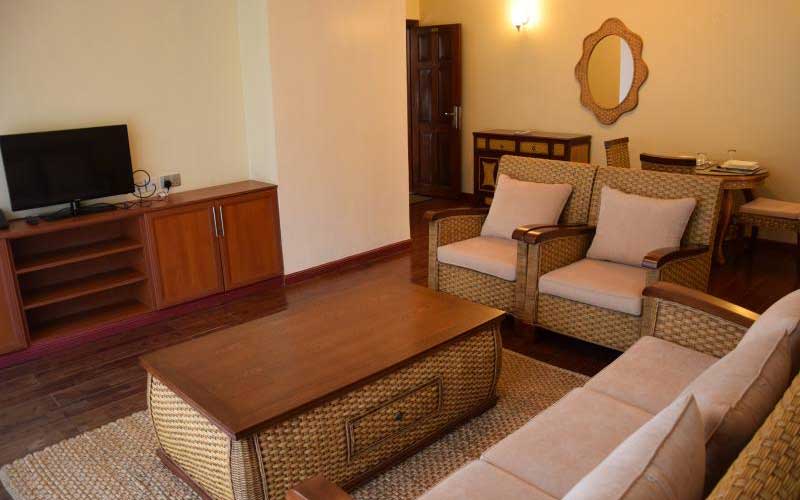 Most affluent Kenyans in Nairobi now live in two-bedroomed serviced apartments even as the uptake for Studio rooms gains momentum among young first-time buyers.
These Kenyans are mostly found in Westlands than any other part of the city.
According to a new report by real estate firm Vaal, the trend follows the growth of global corporates looking to establish regional hubs in Nairobi. They prefer to host their employees in serviced apartments.
Speaking during the launch of the report, VAAL Real Estate CEO Majeed Saad said currently the largest number of serviced apartment users are largely business-based.
They are either mostly attached to a corporate entity or are independent residents.
"Nairobi continues to attract investment from multinational companies and this means continued growth and diversification of the serviced apartments sector," he said.
Further, he said even as the future holds an expected growth of branded apartments and sectional ownership of serviced residences, serviced apartments in Nairobi registered an increase in performance in 2018.
According to the same report, there has been a 49 per cent increase in serviced apartment supply from approximately 2,320 serviced units in 2013 to approximately 4,582 units in 2018.
"The sector's growth is pegged largely on business based tenants and improving infrastructure such as the development of sewer systems, expansion and upgrading of key roads in Nairobi," it adds.
Moreover, the firm found Westlands has the lion's share of the supply at 37 per cent, while Kilimani comes in second at 28 per cent.
"From a unit delivery perspective, the most popular extended stay unit is the two-bedroom unit, with a 42 per cent space share in the market. The least popular option is the three-bedroom option that holds a 10 per cent space share count," adds the 'Investing in Nairobi' report.
Also, areas such as the Nairobi CBD and Upper Hill lag behind in the serviced apartments category, with approximately nine per cent and six per cent respectively, despite having access to a corporate clientele base from the office users in the vicinity.
And even as apartment average yields in Nairobi range from four to six per cent, the report also identifies Kileleshwa and Kilimani as areas that offer the highest returns mainly attributed to a more vibrant rental market and planning regulations that permits higher densities.
The report also highlighted that the retail market average occupancy is 84 per cent across various centres as registered by second half of 2018 compared to 78 per cent registered by the same period in 2017.
This growth is attributed to increased confidence from both retailers and consumers.Also, Westlands takes the largest market share of quality office space supply at 30 per cent followed by Upper Hill and Kilimani at 28 and 16 per cent respectively.
This is attributed to the review of planning regulations permitting higher densities and commercial use in areas that were initially designated for residential use.
And according to the report, the supply is expected to continue growing in Westlands with the expected delivery of approximately 45,000 metres squared in mid-2022 by the upcoming ATC Building.