Governor Waititu faulted on new land rates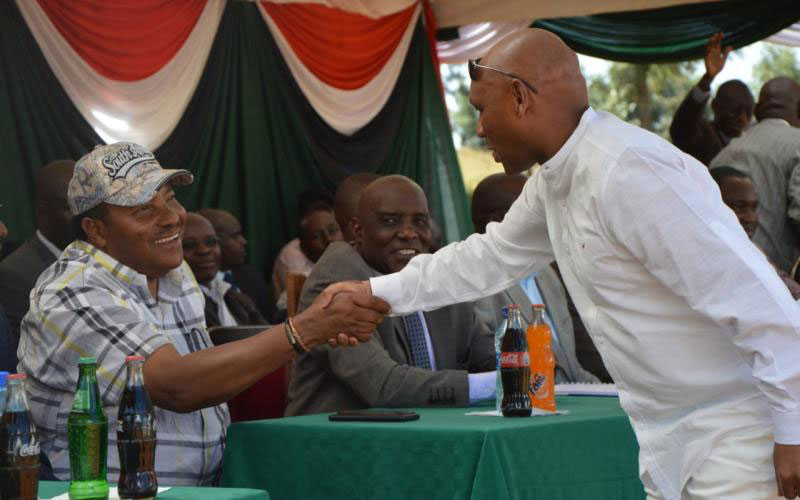 A decision by the county government to hike land rates has been opposed.
The county is also on the spot following its decision to raise parking fees in Thika, Kiambu, Limuru and Kikuyu towns from Sh50 to Sh100.
Senator Kimani Wamatangi at the weekend told Governor Ferdinand Waititu the proposed increments were unrealistic and did not allow for public participation.
"The increased land rates must be reviewed and lowered. The county ought to have increased the rates according to the law. Residents and leaders must be given a chance to give their suggestions on the amount that the county administration should raise," said Mr Wamatangi.
If the county goes ahead and implements changes to the valuation roll, which is the legal document consisting of all details of properties that can be rated in the county, land rates will rise by more than 1,000 per cent in some instances.
Thika MP Patrick Wainaina said the county government should be reasonable even as it seeks to increase rates with a view of widening its revenue base.
Mr Wainaina said the rates were "oppressive", adding that majority of residents could not afford to pay up.
"There is no way the county can wake up one day and increase land rates by 1,000 per cent. That is not fair and only amounts to oppressing locals. Any rates imposed by the county should be affordable and reasonable," he said.
Mr Waititu, however, said his administration was only implementing what had been established by the previous regime of William Kabogo.
"The increment started in 2015 and public participation was done then. But we have suspended the new rates so that we can reach a consensus," said Waititu.
Kiambu Town MP Jude Njomo also opposed the rates increment and other charges, which he said were unfriendly to investors.
Manufacturers in the county also raised the alarm. Kenya Association of Manufacturers CEO Phyllis Wakiaga said the new rates were exaggerated, unrealistic and unlawful since the process of formulating them had left out public participation.
The CEO, in a letter dated January 18, and sent to Lands Executive James Maina, asked that their implementation be suspended pending further consultation with stakeholders.
"Property owners were never involved and that information was kept secret until the new rates were gazetted," said Ms Wakiaga.
Waititu called on residents and leaders to turn out and give their views in meetings that will be held in all the 12 constituencies today.