Investors scramble for 'Home of Battalions'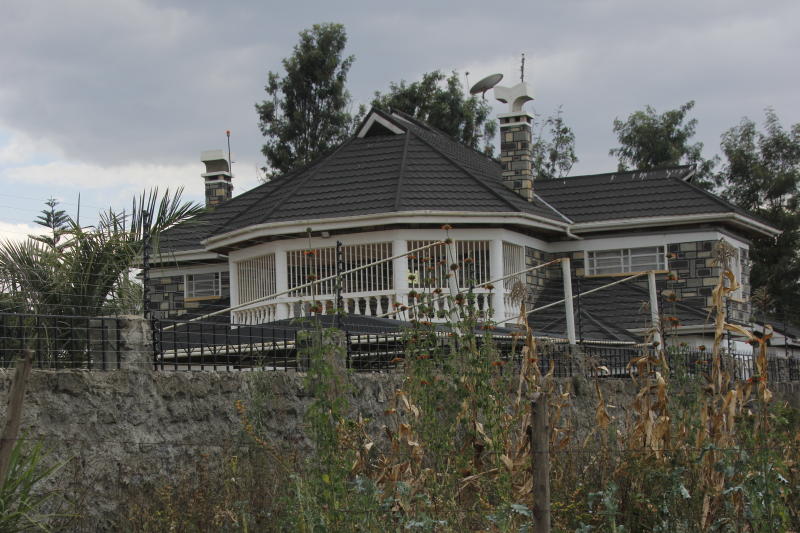 With Nakuru town poised to attain city status in December, developers are scrambling for every available space.
Many investors appear to have a keen eye on Lanet area, commonly known as the Home of Battalions, a name originating from the military training academy and barracks established in the area during the colonial era. It hosts the Kenya Military Academy, Joint Warfare Centre, 3 Kenya Riffles (3KR) and 81 tank battalion.
Joseph Maingi, one of the pioneer residents attests to the drastic changes the area has undergone.
"Until the 1980s, only the military training activities were common in the area with the academy surrounded huge tracts of land under agricultural production. Only a few rich owned land in tens of hectares," says Maingi.
Mary Njambi recalls buying an eighth of an acre at Sh28,000 in 2000 when the area was devoid of any visible infrastructure and a few temporary structures dotting the vast land.
"The area was covered by tall grass after the land owners stopped cultivating wheat. With no roads into the area now subdivided into Umoja One and Umoja Two Estates, very few were willing to settle here," says Njambi.
There was no dash for the plots which were far cheaper compared to other areas on the outskirts of Nakuru town. Less than two decades down the line, the value of the land has appreciated to millions of shillings.
"The plots which we bought at Sh30,000 today fetch at least Sh800,000. Some areas have turned into trading centres where the value of the plots is higher to about Sh1.2 million. Even with this price very few are willing to sell their land," she says.
Josphat Mogaka, a teacher had at first designated his land for own family use. But with the rising demand for housing, he set aside half of it for development of rental flats. "It is hard to find an unoccupied house in the area.
This inspired me to develop my backyard into flats that earn me an extra income. The houses are in high demand, especially by the youths coming to look for jobs in the growing town," he says Mogaka.
The cosmopolitan nature gives residents a sense of security in a region that has experienced repetitive ethnic clashes. The presence of the Kenyan military in the area also gives the residents sense of safety and prestige. "Even in the wake of violence in other areas Lanet hardly gets affected," says Mogaka.
The Lanet airstrip, previously a preserve for military planes, is being upgraded into an airport for public transport.