Want to own office space? You don't have to build one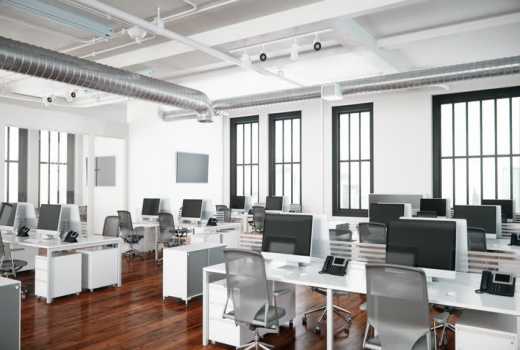 In 2013, the Institute of Quantity Surveyors of Kenya (IQSK) had a dream to own an office around the Nairobi Central Business District or a suburb their members could easily access.
Back then, IQSK wanted to buy land and build its own headquarters. However, money was a problem since land in areas where they wanted to build the office was too expensive for them.
"We were yearning for a place to call home. Since its founding in 1994, IQSK had always wanted its own building from to operate," says chairman, Andrew Mandere.
As rental charges almost doubled every year, they had to act first. Just in time, they came across the idea of partial ownership where they could buy some office space in a building. It turned out to be a real deal.
"Our secretariat had occupied a 300 square feet space at Fatima Flats on Marcus Garvey Road in Kilimani, Nairobi. But we later moved a one-bedroom residential house which by 2013 could no longer accommodate our activities," Mr Mandere says.
Partial ownership
In 2014, armed with Sh19 million, they moved to Kindaruma Road off Ngong Road in Nairobi, courtesy of partial ownership model.
"We now occupy a portion of a floor measuring 130 square metres in Blue Violets Plaza on Kandaruma Road," he says.
IQSK are beneficiaries of partial ownership of office space. This is a model in which people buy a fraction of space in a commercial building, instead of renting.
Many developers, encouraged by the huge number of those who would rather own than rent space, have increasingly been embracing the mode.
The National Co-operative Housing Union (Nachu), for instance, has just finished constructing Nachu Plza, an 18-storey building in Nairobi's Upper Hill. The umbrella body for housing co-operatives in the country is selling and letting office space in the new development.
The upper nine floors of the building are for office space, which they are currently letting or selling under the fractional model.
According to Nachu chairman Francis Kamande, they have so far sold 60 per cent of the office space at the plaza.
"Many people would like to own offices in the the CBD or in the city's suburbs. However, financial limitations cannot allow them. Under this model, they have an opportunity to buy and own an entire floor or more," says Mr Kamande.
Nachu Plaza comprises a banking hall on the ground floor, parking space on six lower floors, office space on 10 upper floors, and meeting rooms on one top floor.
Kamande says that the fractional ownership model is becoming popular around Nairobi, especially in the prime office nodes like Upper Hill.
At Nachu Plaza, one square metre of office space goes for Sh14,000, while rent goes for Sh120 per square foot.
In the year 2015, a report by when Mentor Management Limited said that up to 560,000 square feet of office space had been sold under the fractional model in 2014. By the first half of 2015, the figure almost tripled to about 1.6 million square feet.
According to the report, in 2015, the average sale price of a square foot of office space in Nairobi stood at Sh13,702, with some places around Waiyaki Way attracting Sh14,250 while Kilimani and Ngong Road fetching Sh14,243 per square foot.
Partial ownership is not entirely new in Kenya's property market: Apartment unit ownership is done under this model. According to Stephen Omengo, a director at real estate firm Tysons Limited, separate ownership of units within a development complex is recognised by the law.
Sectional titles
He says sectional law allows for partial ownership model, with the owners getting sectional title deeds in a complex. Ideally, sectional titles are governed by Sectional Properties Act of 1987, but most developers have been avoiding the law citing its complexity (it is currently under review).
Instead, developers form a holding company in which each buyer is a shareholder. The company manages common areas and the entire building. But instead of getting a title deed under this arrangement, buyers are issued with sub-leases.
Mr Omengo says a sectional title allows the buyer to become a joint owner of the common property. He says the law also allows a buyer the right to exclusively use certain parts of the common property, such as parking area, garden, storeroom, and swimming pool.