Lawyers society wins round one in land case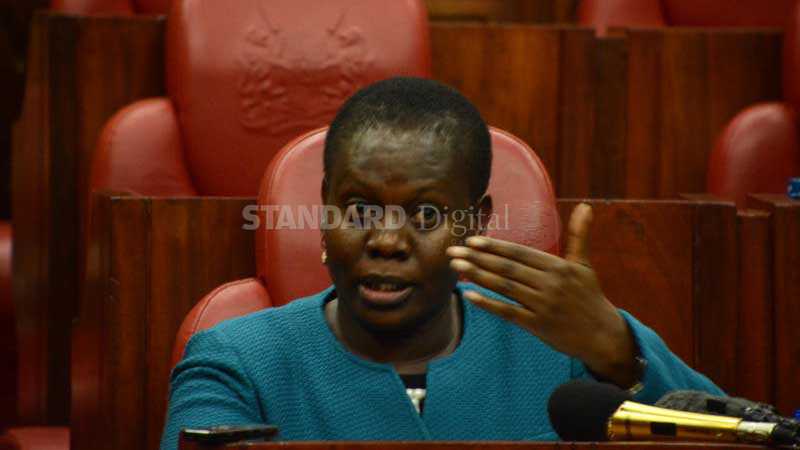 The High Court has stopped digital land transactions unveiled by the Lands ministry a week ago.
Justice Wilfridah Okwany ordered the ministry to continue processing land documents manually until a case filed by the Law Society of Kenya is mentioned in 14 days.
The order issued by the court affects filing documents and conveyancing, which involves search of title ownership and authenticity of title documents. It means that land transactions will remain manual.
"Pending inter partes hearing and determination of this application, a conservatory order is hereby issued restraining the second and third respondents (Permanent Secretary Nicholas Muraguri and Cabinet Secretary Farida Karoney) from implementing and acting on electronic filing of conveyancing documents," the judge ruled, adding: "The notice of motion is hereby allowed for 14 days only in the first instance and in any event up to the next mention date."
LSK was ordered to serve Ms Karoney, Dr Muraguri, and Attorney General Kihara Kariuki within seven days.
Through lawyer Duncan Anzalla, LSK argued that there was no consultation of all the relevant stakeholders.
"The second and third respondents (PS Muraguri and CS Karoney) are implementing the notice without the necessary legal framework, the input, and advice of the National Land Commission, without subjecting the process to public participation as required by the law, and without the benefit of input of Parliament in the regulations," Mr Anzala said.
Put on hold
According to the lawyer, the process should be put on hold until all the concerns raised were addressed.
The first departure between the lawyers and the land ministry officials is how long an online search should take.
Court papers say that for manual search, it takes a week to find out who the land owner is, but the online one does not have a guarantee on how long it should take.
The lawyers claimed the online version did not provide a trail.