LSK sues ministry over land records digitisation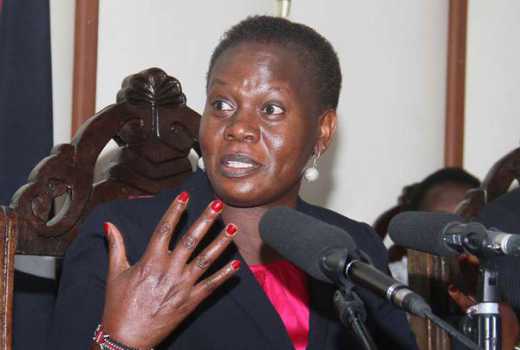 Lawyers have gone to court to challenge electronic land transactions.
The Law Society of Kenya (LSK) Tuesday argued that the digitisation by the Lands ministry should not be implemented as there were no rules in place on how conveyancing would be conducted online.
LSK was initially opposed to the digitisation but two weeks ago after talks by two teams led by Lands Cabinet Secretary Farida Karoney and LSK President Allen Gichuhi, it was announced that a deal had been reached.
The ministry then issued a notice on April 8 requiring all lands transactions in Nairobi to be conducted online.
The society has sued the ministry and Attorney General Kihara Kariuki. It argued that the ministry jumped the gun as land registration regulations that provide for electronic conveyancing were still pending in Parliament.
Through lawyer Duncan Anzalla, LSK claimed that the relevant stakeholders were not consulted and wanted the process put on hold until all the concerns were addressed. They argued that it had not been revealed how long an online search would take. It takes a week to establish the ownership of land through manual search.
They also alleged that the online version did not provide a trail of who previously transacted on or owned land.
The lawyers also claimed that not all Kenyans understand technology. They argued that the portal could be used by fraudsters to grab land.
"The system is riddled with inefficiencies that need to be addressed over time. The court should take judicial notice that majority of rural Kenyans still face a challenge of access to electricity and in some parts of the country landis owned by the community," Mr Anzalla said.